Wesley Pearson
Meet Wesley. After learning about a potential career in accounting and finance from an unlikely source, he now has ambitions to become a Chief Finance Officer.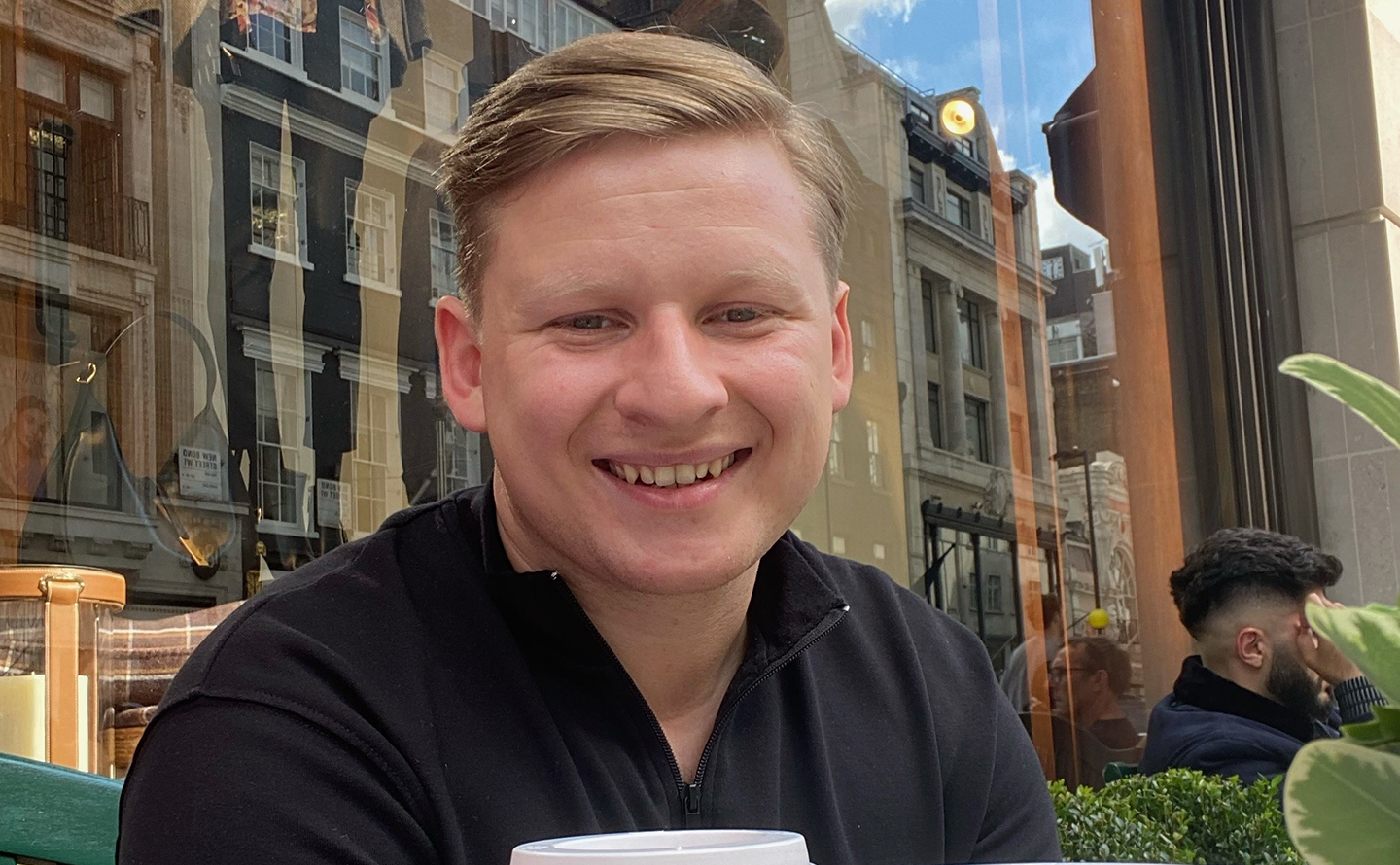 From Bugatti's to balance sheets
Wesley found out about a potential career in accounting and finance from an unlikely source – his fellow petrolheads. He says, 'I met a lot of people at track car driving days and many of them were accountants. That's how they paid for such an expensive hobby! Many of my family also work in finance, and they encouraged me to follow this career path.'
Herts was close to where Wesley lived too, so commuting to campus allowed him to study whilst keeping a part-time job. He had also heard about Hertfordshire Business School's strong reputation. Wesley says, 'I attended a few open days at Herts, and the accounting and finance team were very welcoming.'
His favourite memories
Wesley says what he learnt on the course was broad and it gave him a great understanding of accounting. He adds, 'With the support of my lecturers and friends, I was able to achieve a first-class degree, which carries a lot of weight in the accounting and finance sector.'
Some of his favourite memories from Herts were the interactions he had with his lecturers, the life-long friendships he built, nights out, and moving to campus in his final year. He says, 'Because I moved to campus in my final year, I had the best of both worlds during my studies. It was great to be able to have the full campus experience.'
His future ambitions and advice
After leaving Herts, Wesley joined accountancy firm Price Bailey and qualified as an ICAEW Chartered Accountant. There, he was able to gain experience in general auditing, accounts, and tax preparation. He then joined Blick Rothenberg in London, where he focused on auditing hedge funds, private equity firms and funds.
In the new year (2023), he'll be joining a hedge fund as their Finance and Operations Associate, which he is incredibly excited about. He says, 'My ultimate career ambition is to become the Chief Operating Officer or Chief Finance Officer for a hedge fund.'
Wesley's best advice to current and future Herts students is to make the most of the placement year. He says, 'I did mine at Mazars Accountants. Completing a placement has enormous value for employers when you are looking for a job, and a placement gives you a glimpse into what work could look like. You get the chance to explore areas that do and don't appeal to you.'