Tatjana Apukhtina
Meet Tatjana Apukhtina, an ambitious entrepreneur, business founder and actor.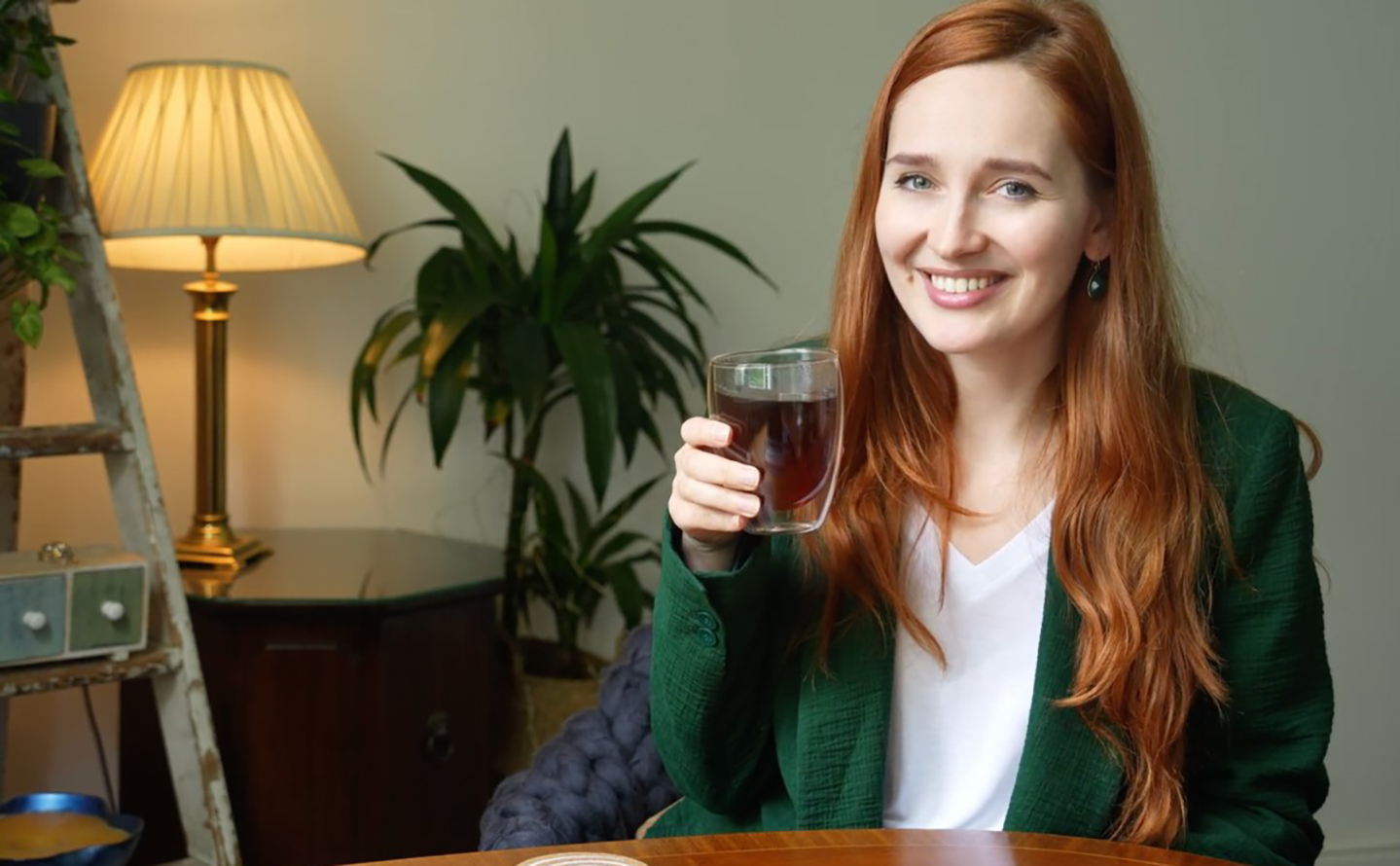 Entrepreneurial ambition
Entrepreneurial alumna Tatjana is the co-founder of teapro, an award-winning loose leaf tea subscription company that turns tea lovers into tea pros! Tatjana has used a sophisticated marketing and social media strategy to convert tea drinkers all over the world to buy her premium teas and unique tea-ware collection. She is now partnering with restaurants, cafes, and other businesses including Disney, who white-labelled one of her teas to promote the 2021 film Raya the Last Dragon.
Teapro is Tatjana's second business start-up. She says, 'Being an entrepreneur is something I developed a passion for during my course at Herts. Before I started studying International Business, I always envisaged myself working for a big international corporation. However, when I met my former business partner and classmate Matthew Blakemore at Herts, I discovered that running my own business is what I love doing the most.'
Flare winner
In 2014 Tatjana and former business partner Matthew won the coveted Flare award of 'Best Business Idea' for their social shopping app Looks Good On Me. She says, 'My proudest moment at Herts was winning the Flare competition. I think Flare is such an amazing initiative and it pushes you to put together a proper business plan and get clear about your ideas and your unique selling point (USP).'
An inspiring student experience
Tatjana had a brilliant student experience which has helped her follow her business career path. She says, 'I found the marketing module on my course and my final dissertation, which I wrote on the topic of marketing in the luxury industry, really helped me understand how to market and grow my own businesses. My tutor for the module 'Economics of the Global Economy' also made a big impact on me - she really opened my eyes to how global economies work.'
'The first year of living on campus and hanging out with students from all over the world was also the best experience. So many amazing memories. I've made friends for life. I'm an international student and I started my studies at the University of Applied Sciences in Bremen, Germany and then I was lucky to be able to join Herts, which was a partner university. I loved the fact that Herts is close to London, but at the same time, it has a proper campus where you can immerse yourself fully into your student life and develop some amazing friendships without getting distracted by the buzz of the city.'
Future ambitions
'My dream is for teapro to become the biggest tea company in the UK. We have some fierce competition from incredibly well-established brands, but we bring a modern twist and a new perspective to drinking tea, so it'll be very exciting!'
'I am also an actor, presenter, and filmmaker, something which I would like to pursue. I have made an award-winning short film called Your Reality which is about gaslighting, a type of mental abuse. My film has had over 2.9 million views on YouTube.'
Advice for other students and graduates
'It may sound cliché, but I think it's super important to find something that you're really passionate about. When work is something you enjoy, it's also easier to become good at it, because you have a genuine interest in that particular area.'
'I also think it's ok if you're still figuring things out while you're studying. We often start our studies with a certain career path in mind, however for many people (including myself) university can also be a place where by meeting interesting people and learning more about the world, you end up finding out more about yourself, which can take your life into an unexpected direction.'