Paul Goldspring
Meet Paul Goldspring who has forged a successful career in Law and was appointed the Senior District Judge (Chief Magistrate) for England and Wales in 2021
| | |
| --- | --- |
| Current job role | Senior District Judge (Chief Magistrate) for England and Wales |
| Year of graduation | 1993 |
| Course of study | LLB (Hons) Law |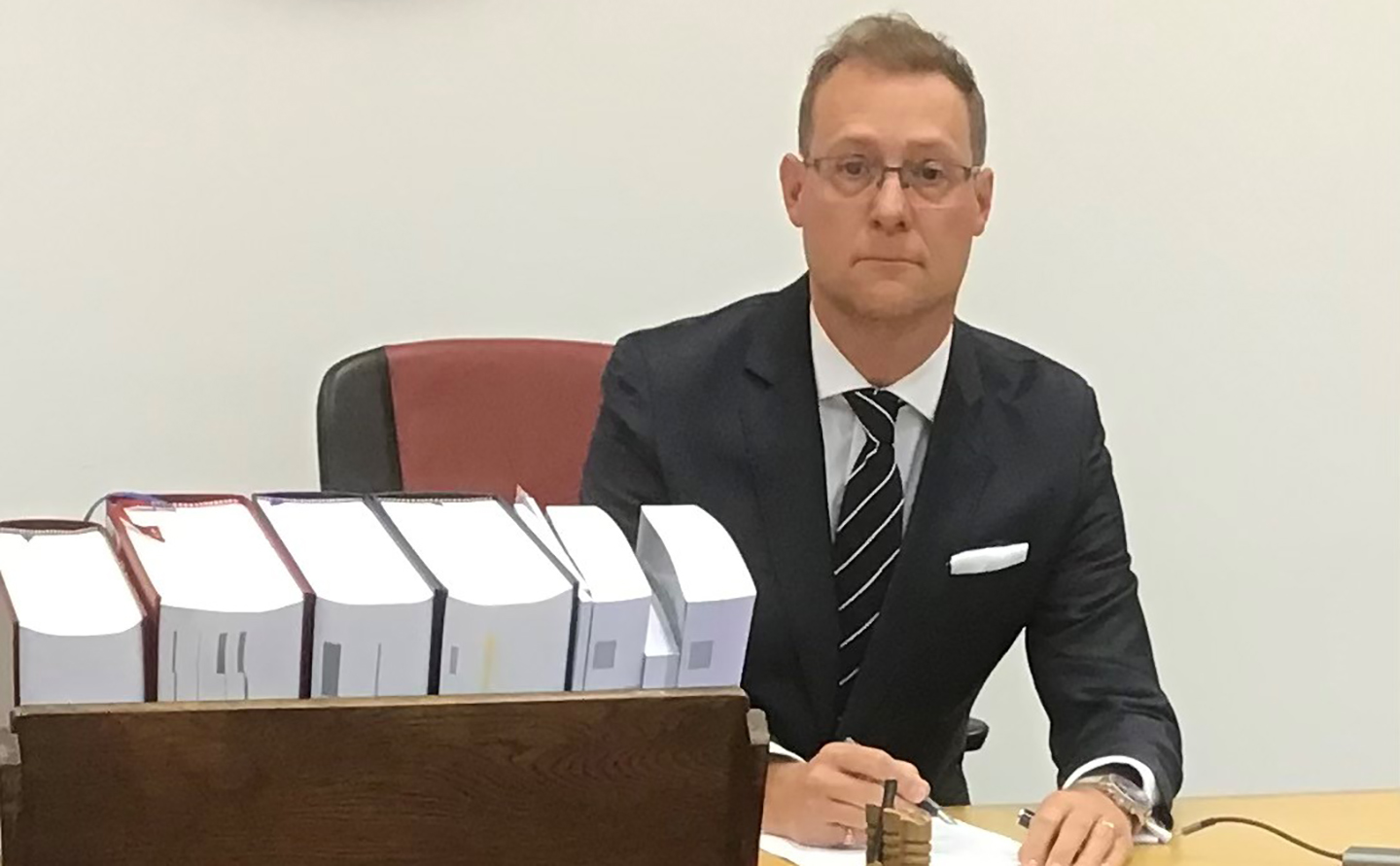 Hertfordshire Law School has a very strong reputation for delivering career-ready graduates and Paul Goldspring, 1993 graduate, is a perfect demonstration of this. Paul has enjoyed a successful career since graduating from Herts, and in 2021 was appointed Senior District Judge (Chief Magistrate) for England and Wales, a post that has been in place since 1735.
Paul shared his inspirational story with us and spoke about his time at Herts, his career, coming back on campus and being the first person in his family to go to university.
Why Herts?
"After my exams, the University of Hertfordshire decided to run their first-ever LLB course and offered me a place. They were my insurance offer and I was desperate to read Law, so I accepted and have not looked back since!"
After your studies, what did you do?
"After graduation, I had a year off before studying for my LPC at Nottingham Law School (Nottingham Trent). I then secured a training contract with a small practice in South East London and decided to specialise in Criminal Litigation. Nine years later I moved to Kent to head up the Crime Department in a larger multi-discipline practice before setting up my own practice in 2004.

In 2009 I was appointed a Deputy District Judge (Magistrates' Court), and then in 2013 I became a full-time District Judge (Magistrates Court). Then in March 2021 I was appointed the Senior District Judge (Chief Magistrate) for England and Wales. Aged 49, I understand I am the youngest person to ever be appointed to this position.
I have leadership responsibility for over 300 District Judges (Magistrates' Courts) (DJMCs), and Deputy DJMCs across England and Wales. My role involves far-reaching responsibilities including hearing many of the most sensitive or complex cases in the Magistrates' Courts, and in particular extradition and special jurisdiction cases (e.g. terrorism, high profile cases, Royals charged with criminal offences etc)."
Favourite Herts memories
"I should start by saying that I met my wife of 22 years at the University! Aside from that, I have so many fond memories but if I had to pick one relating to my studies it was during a seminar on statutory interpretation.
At the beginning, the small class of six all agreed with our lecturer, except me! It was an esoteric point but twenty minutes later, after advocating my contrary view, I had turned the group around. For the first time thought I had an aptitude for the Law!
I came back to the University to judge a Moot competition about six years ago and was pleasantly surprised at how the place had changed. In particular the amazing campus on the old British Aerospace airfield site. The mock Courtroom was fantastic, and it all felt very different!"
Words of advice
"I am immensely grateful for the opportunity my Law degree from Herts has given me. My simple message to all current and prospective students is that once you realise your dream, do not let anything or anyone deter you from your path.
I didn't follow a traditional path into high judicial office at all. Brought up in Woolwich, South East London, I went to a state comprehensive school and was the first in my family to go to university. Family and friends scoffed when I said I wanted a career in the Law but I was determined, hard-working, brave and yes on occasion, possibly lucky. Setbacks are opportunities to re-evaluate, reset and try harder, and when doors open be brave and walk through.
If I can do it, anyone can. Just keep working hard."