Mark Hull
Meet Mark Hull who has enjoyed a varied career since graduating. He is currently the Head of Marketing for Dignity Funerals and Funeral Plans. He previously worked at Sky as a Marketing Controller for Customer Communications.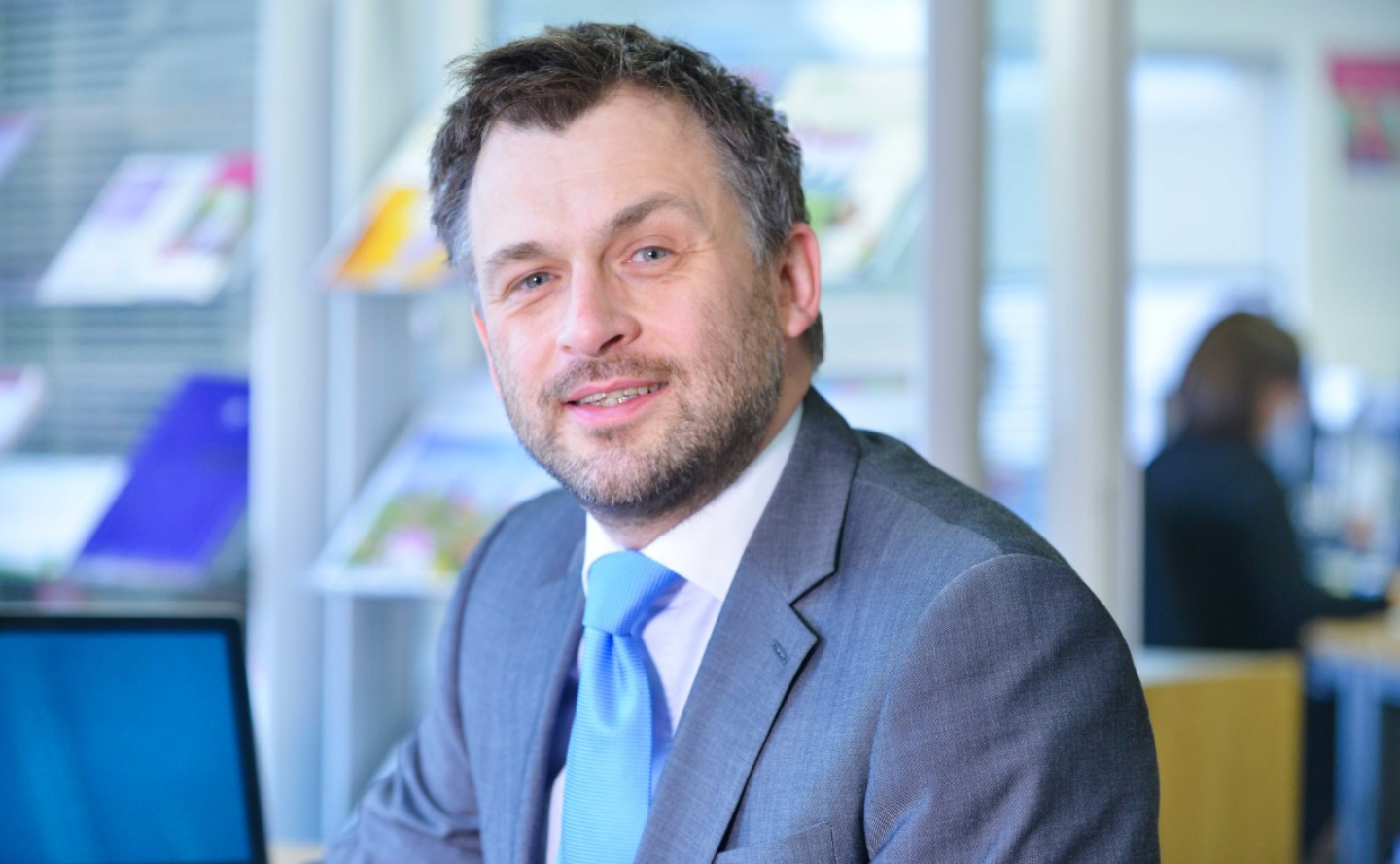 University life and experience
While Mark applied to the University of Hertfordshire through Clearing, he was impressed by the flexibility his course offered and the course content. During his time of study, Hertfordshire Business School was housed in a satellite location in Hertford. He says, 'It was beautiful, intimate, and the most wonderful place to live and study.'
Mark took every opportunity presented to him throughout his studies. The flexibility of his course meant that he got to choose a couple of optional subjects during his first year of study. He says, 'It was here that I fell in love with marketing and changed my course at the end of first year to a joint honours degree. Without the choices on offer at the University my career would potentially look very different.'
Outside of the classroom, Mark took full advantage of student life and the opportunities our student community had to offer. He was a very active member of our student community and was elected as a Student Union Executive (Social Secretary) during his second year.
However, his favourite memory from his time at university was scoring the 'golden goal' at a football match at the end of year summer party.
Future aspirations
While Mark has enjoyed a lot of success in his career, he stresses that 'Marketing is a very different world to enter than when I first started out. You have to be on top of your digital game no matter what discipline you may want to specialise in.' He believes that is therefore extremely important to continually develop your knowledge and skillset to succeed in this field.
Mark became a member of the Chartered Institute of Marketing which requires him to follow formal learning to keep his membership. However, this has also ensured he continues to develop his knowledge.
In previous roles Mark has worked primarily within financial service companies and has spent time working within communications and entertainment businesses like Sky. Mark is currently happy within his role at Dignity and his future plans are focused on growing the company's success.