Jorja Holmes
Meet Jorja. Jorja made the most out of her time at Herts. She spent nearly two years studying in the United States, joined the University's cheerleading team, and is now a Marketing Coordinator in Australia.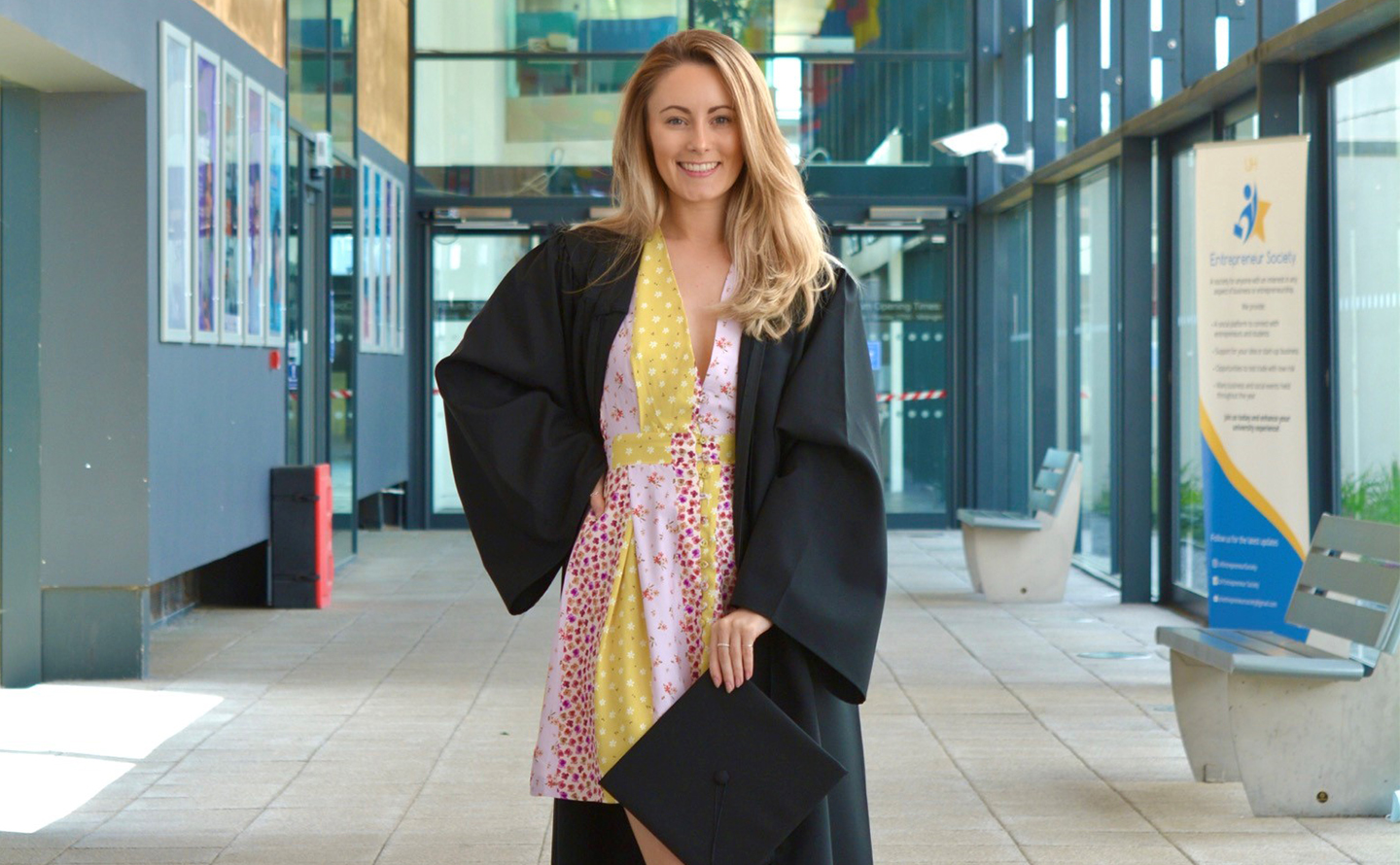 Studying abroad
Herts was Jorja's first choice of university, as the BA (Hons) International Business course gave her the opportunity to study abroad in the United States for nearly two years. She says, 'Being able to study abroad is a rarity at university, so I leapt at the opportunity. The course also offered a fantastic range of modules, plus the campus was close to home in London, which was a bonus.'
Making the most out of every opportunity
As a mature student, Jorja was apprehensive about starting university. She was concerned about what opportunities would be available and whether she would feel welcomed by her peers, but it was quite the opposite.
She says, 'I took every opportunity I could at Herts. I took part in Active Students and joined the Hertfordshire Sirens Cheerleading team, which helped me stay active and encouraged me to work on my time management skills. I also went to as many events as I could with all the friends I made. I'm still close friends with many from my course and recently went on holiday with some of them. We often meet up for social events and we have travelled across England together. I'm very lucky to have them.'
Despite studying through the peak of the COVID-19 pandemic, Jorja achieved a first-class degree and found a job as a Group Marketing Executive. She says, 'I found the job opportunity on LinkedIn and applied online. I got the role because of what I learnt on my course and the transferable skills from previous roles.'
I've also been making use of the two years free access I have to LinkedIn Learning as a Herts graduate to brush up on my marketing skills.'
Jorja is now a Marketing Coordinator at the Walker Corporation in Australia, working within their asset management and customer experience team.