Heraldas Gaspariunas
Meet Heraldas, a BA (Hons) International Business graduate and Chief Operating Officer for an innovative MedTech start-up. Throughout his entrepreneurial journey, Heraldas has continued to be involved at Herts and is supporting the next generation of business leaders.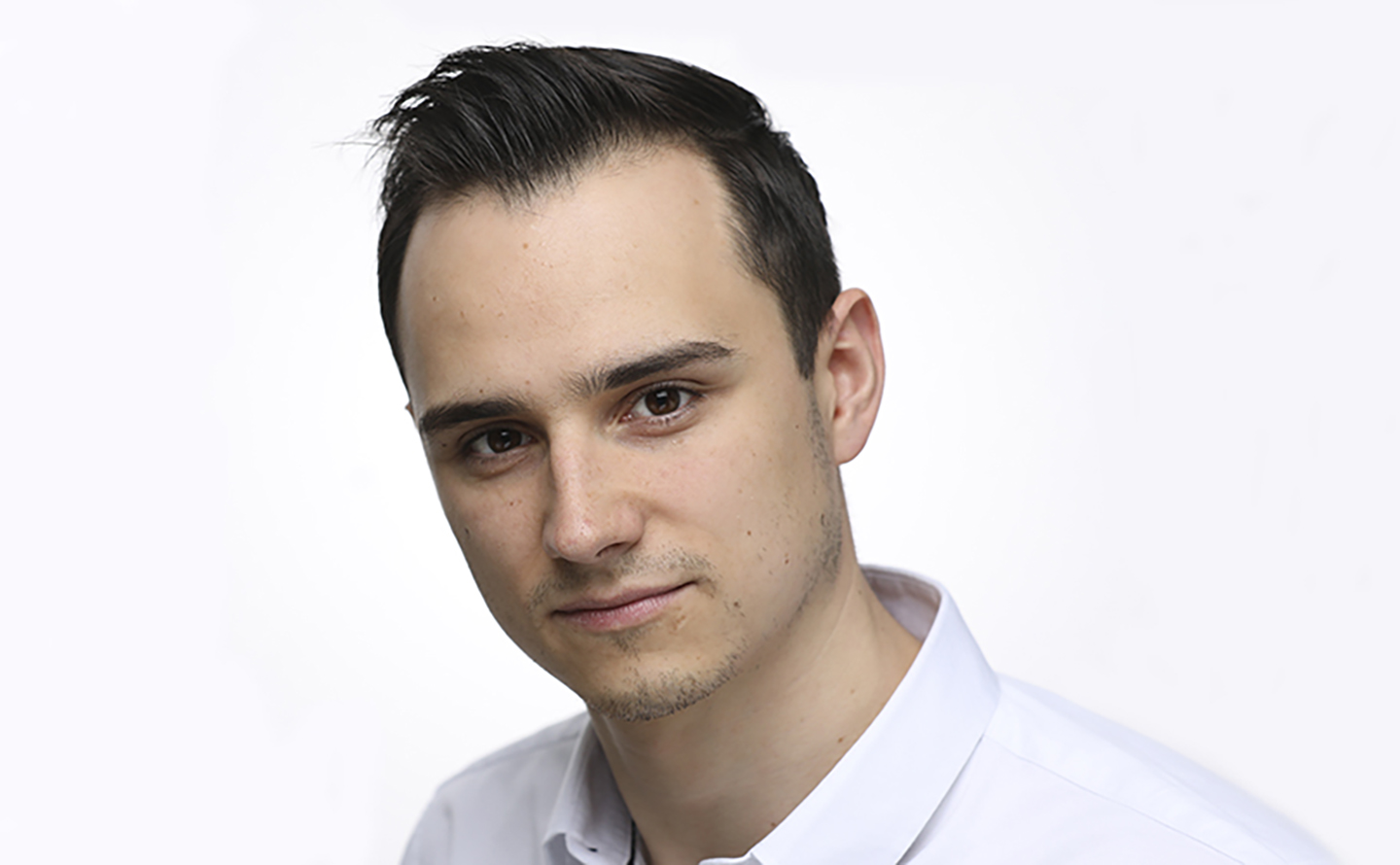 Driving innovations in MedTech
International Business graduate Heraldas is the co-founder and Chief Operating Officer at CardioCrown. CardioCrown is a MedTech start-up looking to transform stroke rehabilitation by using immersive virtual reality and hardware to create an enhanced, multi-sensory experience that improves patient care and supports clinicians.
A stroke can occur at any age, and it is a leading cause of disability in adults. One of CardioCrown's products, NeuroVive, is described as 'seamless remote monitoring' technology that will help improve stroke recovery and increase patient engagement. As Heraldas says, 'Our technology can assist in multiple areas of therapy by integrating virtual reality, electromyography, functional electrical simulation, robotics, and artificial intelligence.
'We are now raising investment to support the commercialisation of our technology. To date, we have received a £50,000 Innovate UK grant and completed a usability study, which was conducted in collaboration with Hillingdon Hospital, Richmond and Hounslow Hospital, and Brunel University London.'
Entrepreneurial ambition
Before joining CardioCrown, Heraldas co-founded a biotech company called ACellZ. ACellZ focused on chemical safety in the eye and was created on researched developed by PhD students at Herts.
Throughout his entrepreneurial journey, Heraldas continued to receive support from Herts. He says, 'My first graduate job was as a Business Associate through a Santander internship with a company called ImmuONE, which I applied for through the University's Careers and Employment Service. Meeting talented researchers at ImmuONE kick-started the opportunity for me to establish my own company ACellZ.
'In July 2021, I joined the University's Business Incubator to further learn from like-minded entrepreneurs.'
A global student experience
Heraldas applied to the University of Hertfordshire to benefit from expert lecturers and to have the opportunity to study abroad. He says, 'The option of studying abroad for two years during my four-year degree was a huge selling point for me, and after visiting the Hertfordshire Business School facilities and meeting some of the lecturers, I knew Herts was the right place.
'In every country I visited during my study abroad, I met so many amazing people and made long-lasting friendships. I explored new cultures and broadened my understanding of global business, which has had a positive impact on shaping my life aspirations. I studied in Australia for one year, spent six-months in Norway, and completed an internship with FlixBus in Germany for seven months.'
Giving back to Herts
Heraldas continues to remain involved at Herts. He is still an active member of the University's Business Incubator, where he met his CardioCrown co-founder, and has an office in the University's Enterprise Hub. Heraldas is also on the advisory board for the University's International Business programme, where he is helping shape the future of the course, and he often attends Herts events to share his story with students and graduates looking to follow in his footsteps.
Heraldas' advice to graduates is to, 'Take risks and be curious, you never know what your next adventure will be. I learned that the world is constantly evolving and there are always new discoveries to be made.'