Esha Sheth
Meet Esha. The COVID-19 pandemic inspired her to learn more about dangerous microorganisms and she is now looking to do a PhD.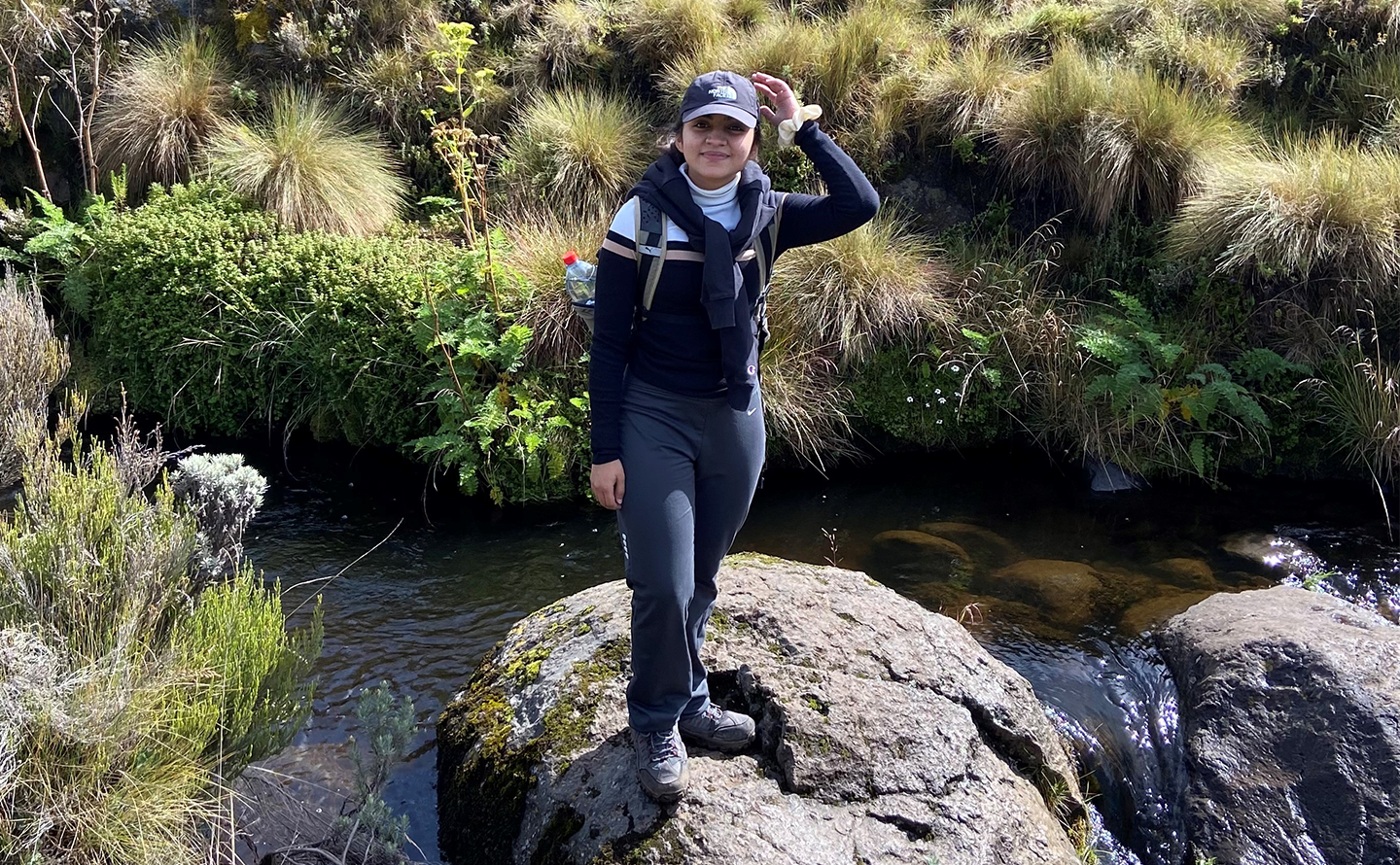 Coming to the UK
Esha was studying for her BSc (Hons) Biomedical Science degree at Herts when COVID-19 hit. Despite the challenges the global pandemic posed for everybody, Esha used it as inspiration to become a microbiologist and progress onto a master's course at Herts. In her words, 'I wanted to be able to research and learn about microorganisms, particularly those that are a threat to humanity.'
Esha was the first in her immediate family to go to university, and the University's green open spaces and modern facilities encouraged her to travel from her home in Kenya to study at our UK campuses.
Making lifelong friends
Esha has a lot of fantastic memories from her time at Herts, and she made many friends during her studies. She adds, 'We used to come together as flatmates to cook and eat. We'd hang out in the Learning Resources Centres to tackle assignments and socialise, even pulling the occasional all-nighter. I met many of my closest friends at Herts and I have fond memories from my time there.'
Esha is now an Imaging Research Associate. As well as learning about microbiology, she believes her course taught her many transferable skills that she continues to rely on. As Esha says, 'Studying at Herts improved my written and oral skills, which are important for writing emails and holding meetings. My course also helped me become more organised.'
Esha's next steps
Esha is now planning to do a PhD in either microbiology or neuroscience. Her advice for those looking to follow in her footsteps is to, 'Enjoy your time at university. Try not to stress too much, as you might not have this experience again!'
'Also, make use of the support available to you. The University's Careers and Employment Service were great with helping me build a CV.'