Elise Martin-De-La-Torre
Meet Elise. Elise used her own personal experiences to make student life at Herts better for her peers.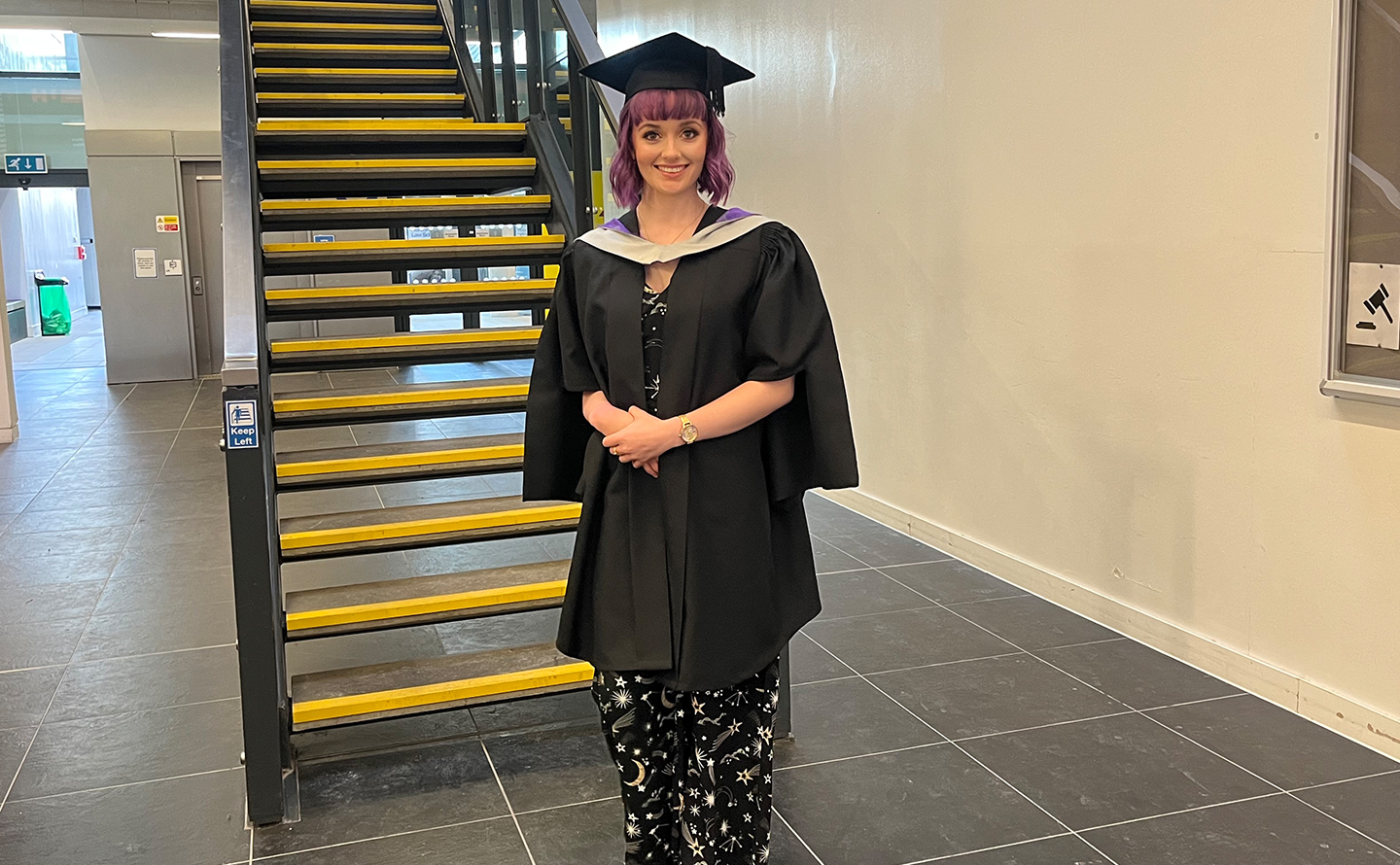 Taking the plunge
Elise had experience as a Voluntary Teaching Assistant in schools and Herts was close to home, which is why the BA (Hons) Education Studies course appealed to her. She was also a professional para-swimmer and felt that the University, with its strong sporting pedigree, would be supportive in helping her balance studying with competing. She says, 'Herts was far enough from home that I was able to be independent but still see my family easily. The campus often felt like a home away from home as I was able to build a tight-knit group of friends and the atmosphere was always friendly.'
A passion for helping others
Unfortunately, the COVID-19 pandemic impacted her social life at Herts, but Elise was keen to not miss out on too much of the on-campus experience. That's one reason why she decided to study her master's at Herts too and as a disabled person, strong relationships with staff were vital to help her settle and thrive. She says, 'The Student Success and Engagement Team are fantastic. Not only did they support me academically, but they also supported me with my mental health and boosted my confidence.'
Both of Elise's dissertations focused on disability, identity and activism for the disabled community. It is her passion for helping others with similar experiences that led to her being appointed the School of Education's first Disabled Student Champion, something that she is incredibly proud of.
Elise also worked closely with Hertfordshire Students' Union as their Disabled Student Network Lead, where she held talks, built connections with the University's senior leadership team, and improved the experiences of disabled people at Herts. She says, 'I believe I wouldn't have had these opportunities at a different university. The support I've had from everyone at Herts has been amazing – it has had an instrumental impact on the person I have become.'
Building on her experience at Herts
Elise says that working with disabled people will forever be a passion of hers. She is taking a break from education for now, but in the future, she is hoping to complete another master's course or PhD.
Her advice to current and future Herts students is to have fun. She says, 'I know this can be hard at times, especially when you're facing deadlines, but you will miss your time at Herts. Make the most of it when you're there.'