Charlotte Dennis
Meet Charlotte Dennis, a start-up business owner, who decided to pursue an MBA to ensure the success of her businesses.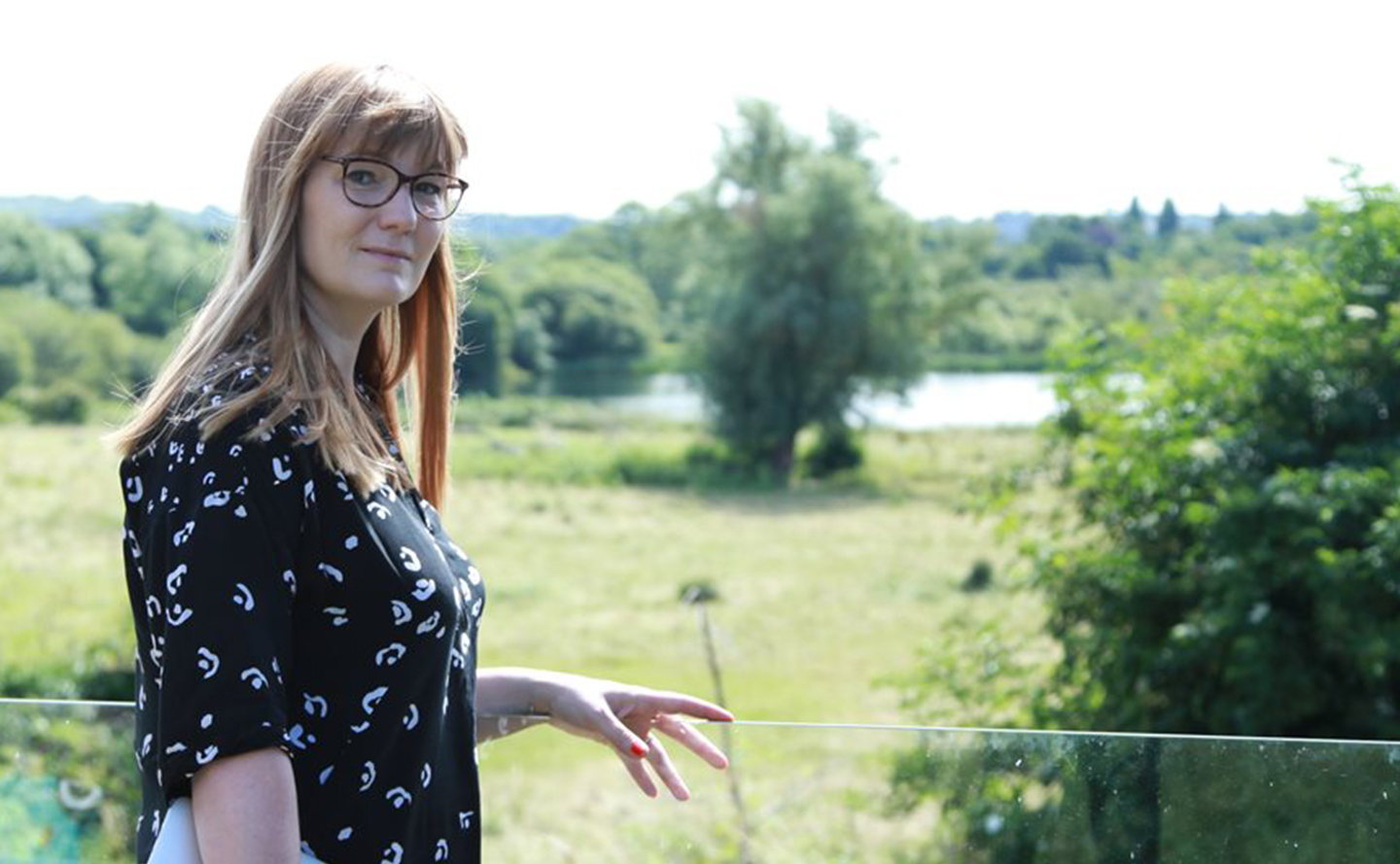 Ensuring start-up success
Charlotte had always been very business minded and enterprising but still wanted to understand how to build a successful business from the ground up. Prior to launching a start-up of her own, Charlotte had worked in the corporate world for major companies such as Coca-Cola, Walt Disney and Nike.
Her business knowledge and professional experience had an emphasis on large international corporations. But now a business owner herself, Charlotte became more interested in how to make a small start-up business a success and how to cultivate a lasting brand. Charlotte runs two businesses; Curious Consultancy, a strategic marketing consultancy firm and Brand You: Sport, a company built to support elite athletes as they prepare to transition out of elite sport.
As a mother of two small children, juggling a hectic work/life balance, Charlotte was looking to enhance her business skills to make her own business projects as solvent and viable as possible to provide greater security and stability for her family. She hoped that through achieving greater business success this would enable her to be self-sufficient and not dependent on a full-time corporate job that would give her less time with her family. However, she says, 'Strangely I've never been busier, but I am more fulfilled and somehow the plate spinning works.'
University experience
Charlotte says she decided to study an MBA at Herts as 'the MBA was always an intriguing proposition for me, I'd contemplated it on a number of occasions. I thought it would enable me to answer the questions I posed when I was in the corporate world, I felt it would give me more depth to my business knowledge and consultancy and additionally it was the ultimate insurance policy should I need to return to a full time corporate job, knowing how strong the MBA looks on your CV. It was a decision I never regretted, and a pathway I'm so thankful I took.'
Charlotte chose to study her MBA at Hertfordshire Business School due to its excellent teaching, rigorous educational programme and practical learning methods. Charlotte says, 'In addition to the taught learning, the Hertfordshire MBA also offered a programme that encouraged debate and prioritised application and social engagement. I learnt a lot from my cohort. My MBA weekends were always enlightening, engaging and intense in equal measure.'
Studying the MBA at Herts has provided Charlotte with a deeper and richer understanding of business in theory and in practice. She says, 'It has joined up all the dots and made sense of the things I'd learnt during my corporate career'. In addition to her academic experience Charlotte says the most valuable thing she has taken away from her experience are the friends she has made. She adds 'I met a collection of wonderful individuals, who made my three years of study the best experience possible. We were all from completely different backgrounds, yet we learnt, laughed and somehow managed to graduate together. We are now lifelong friends.'
The future
Looking ahead, Charlotte is determined to take what she has learnt and apply it to making her businesses successful but also recognises there is still much to learn. 'I always think I can be a better version of myself tomorrow than I was today. So, I am certain that this isn't the end of my academic journey.'.
'The Hertfordshire MBA also offered a programme that encouraged debate and prioritised application and social engagement. I learnt a lot from my cohort. My MBA weekends were always enlightening, engaging and intense in equal measure.'