Charles Hughes
Meet Charles Hughes, an award-winning environmental scientist.
| | |
| --- | --- |
| Current job | Environmental scientist and Invasive Species Project Manager at the Canal and River Trust |
| Year of graduation | 2017 |
| Course of study | BSc (Hons) Physical Geography |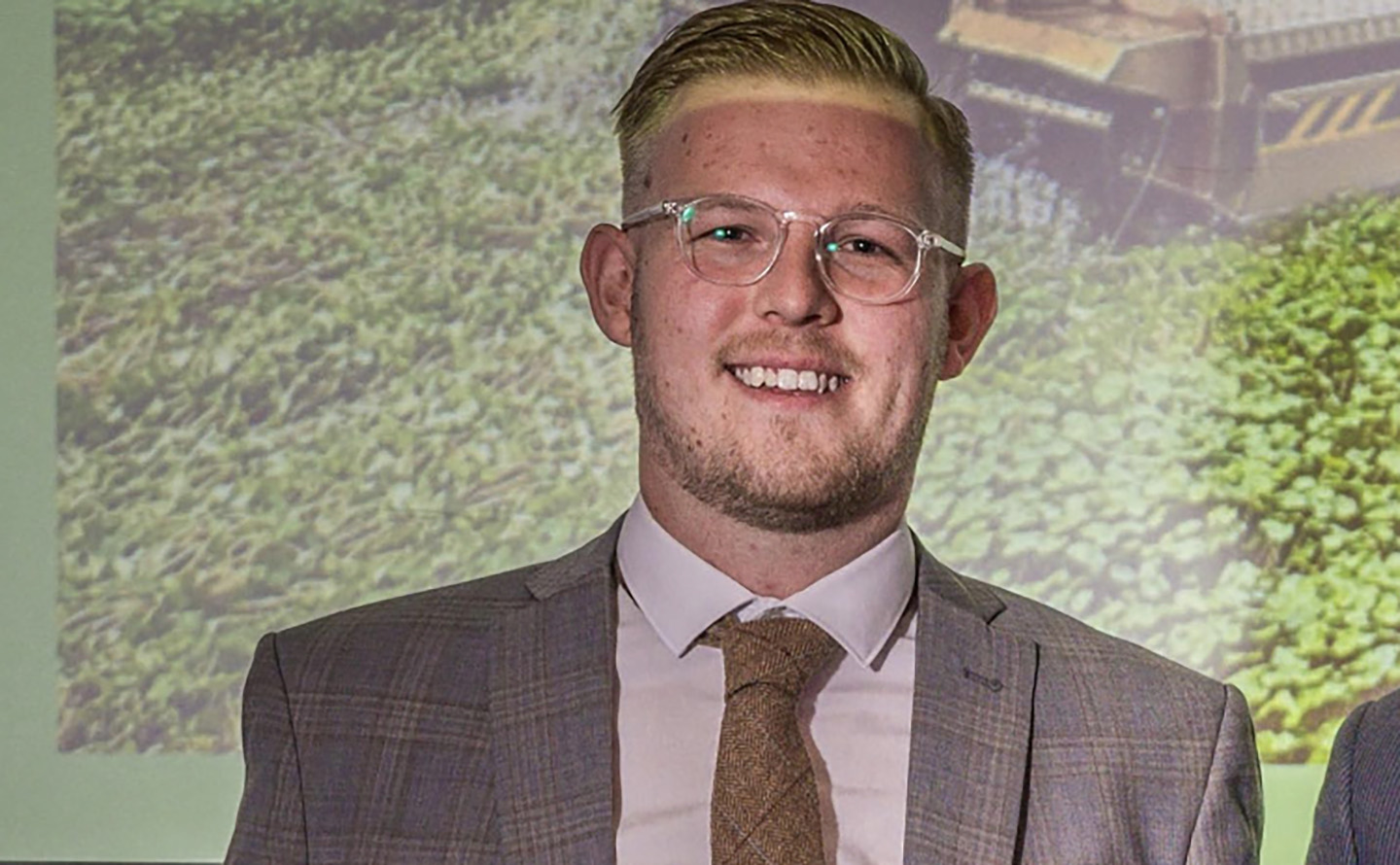 An award-winning career
Environmental scientist Charles Hughes is leading a large project across inland waterways in the UK, which strives to find new sustainable methods for removing invasive species from canals and rivers. For this work he has won a coveted Chartered Institute of Ecology & Environmental Management NGO Impact Award for 2022.
Hear Charles talk about his award-winning work.
Charles' main role at the Canal and River Trust is an environmental scientist as part of the West Midlands operational region. Charles works alongside ecologists and heritage advisors to monitor things like water and sediment quality, and he is also the project sponsor for dredging across the region, determining priority areas for improving water conditions.
Charles says, 'I really enjoy the combination of my current roles as on one hand I get to deliver a large-scale project that is making a real difference on a very challenging issue in invasive species management, and the other I get to work in a great team with many talented people. It must be said that all of this does not come without its challenges and occasional head-in-the-hands moments!'
An inspiring student experience
'I hadn't thought university would have been a route for me and I had planned to join the Royal Navy, but I soon realised that there were many courses that I could study at Herts that I was passionate about and the dedicated field facilities at Bayfordbury was a massive draw.
'Looking back at my time spent at Herts I have many amazing memories that will stay with me forever. One of my favourites was the field trip to Saas Grund, Switzerland. I got to experience what it was like for the population who live in this alpine and mountainous environment, and how the physical environment operates around them. From trekking through forested valleys to walking on glaciers, it was truly an experience of a lifetime. It was also a chance to apply the theoretical knowledge I gained from my studies into a real-world setting.
'I also really enjoyed the variety of course content. In our first year, this covered both geographical and environmental disciplines ranging from ecological ecosystems and environmental change, to geology, rocks and geological structures. This gave me a clearer insight into my academic choices and shaped my future career path.
'The one thing that stood out and made my course really enjoyable was the knowledgeable staff within the department, who I found engaging and inspiring. Tutors like Dr Veronica Edmonds-Brown and Dr James Jenkins were role models and mentors, who supported me through a challenging time. I think Dr Edmonds-Brown was just as excited as me when I achieved first class honours!'
A placement year that led to a future career
'Undertaking a placement year was one of the most important and pivotal decisions I made at university, and I was lucky to secure a job at Affinity Water's Head Office in Hatfield. The Environmental Projects Officer role I undertook showed me the kind of things I could do within the workplace. This also shaped my interests in hydrology, water quality and catchment management. Following the completion of my degree I was then rehired by Affinity Water and joined their catchment management team, which focused on dealing with challenges that impact on water quality at source as a more sustainable and cost-effective approach to water treatments. I was also able to work with the Environment Agency and other external stakeholders, helping to develop my knowledge and skills.
'After some travelling, I then moved to the West Midlands with my wife Aneise, a radiography graduate I met in my first year at Herts. This is where I joined the Canal & River Trust. This was a great opportunity to join a national organisation who were both a waterways and wellbeing charity helping to make life better for communities and wildlife.'
Aspirations for the future
'I am very happy with the current trajectory my career is on. I am thoroughly enjoying my time at the Canal & River Trust as I can lead on large-scale environmental projects, contribute to scientific research and help drive environmental policy. These are things that I always wanted to do when I was studying as an undergraduate and I feel very privileged to be doing them now.
'I think may be at some point it would be great to work more closely with government and collaborate more with both governmental and non-governmental agencies. Driving improvements in environmental policy and legislation is key to tackling some of the bigger challenges the UK faces on the environmental front. There is lots of interesting work currently taking place, especially following the 2021 Environment Act including nature recovery projects, biodiversity and environmental net gain as well as other things of interest such as pollution management and emerging contaminants. I am interested in quite a lot of things and I don't have a specific pathway that I want to follow, so we shall see what the future brings!'
Advice for other students and graduates
'Follow your passions! Always remember that it is the things that you are passionate about that often provide the greatest level of fulfilment in life. It's easy to focus solely on the monetary rewards of having a good career but true success is often defined by a deeper level of meaning and sense of purpose. Try to keep laser like focus on the goals and aspirations that you want to achieve. It takes commitment, discipline and patience, it's not always easy at first to get a job in a desired field. We live in a very competitive job market where there may be many people other than yourself looking to take up the same role as you, so take on more responsibilities, have self-belief and the confidence to jump in at the deep end and not be afraid of failure.
'Lastly, learn how to be a good communicator, there is always something you can learn from someone else. This will help you excel as a professional as well as become a better person.'