Anwar 'Ash' Khan
Meet Anwar 'Ash' Khan who since graduating in 2010 has taken all of the opportunities presented to him. Anwar currently works as In-House Counsel at British American Tobacco.
| | |
| --- | --- |
| Current job role | Lawyer |
| Year of graduation | 2010 |
| Course of study | LLB (Hons) Law |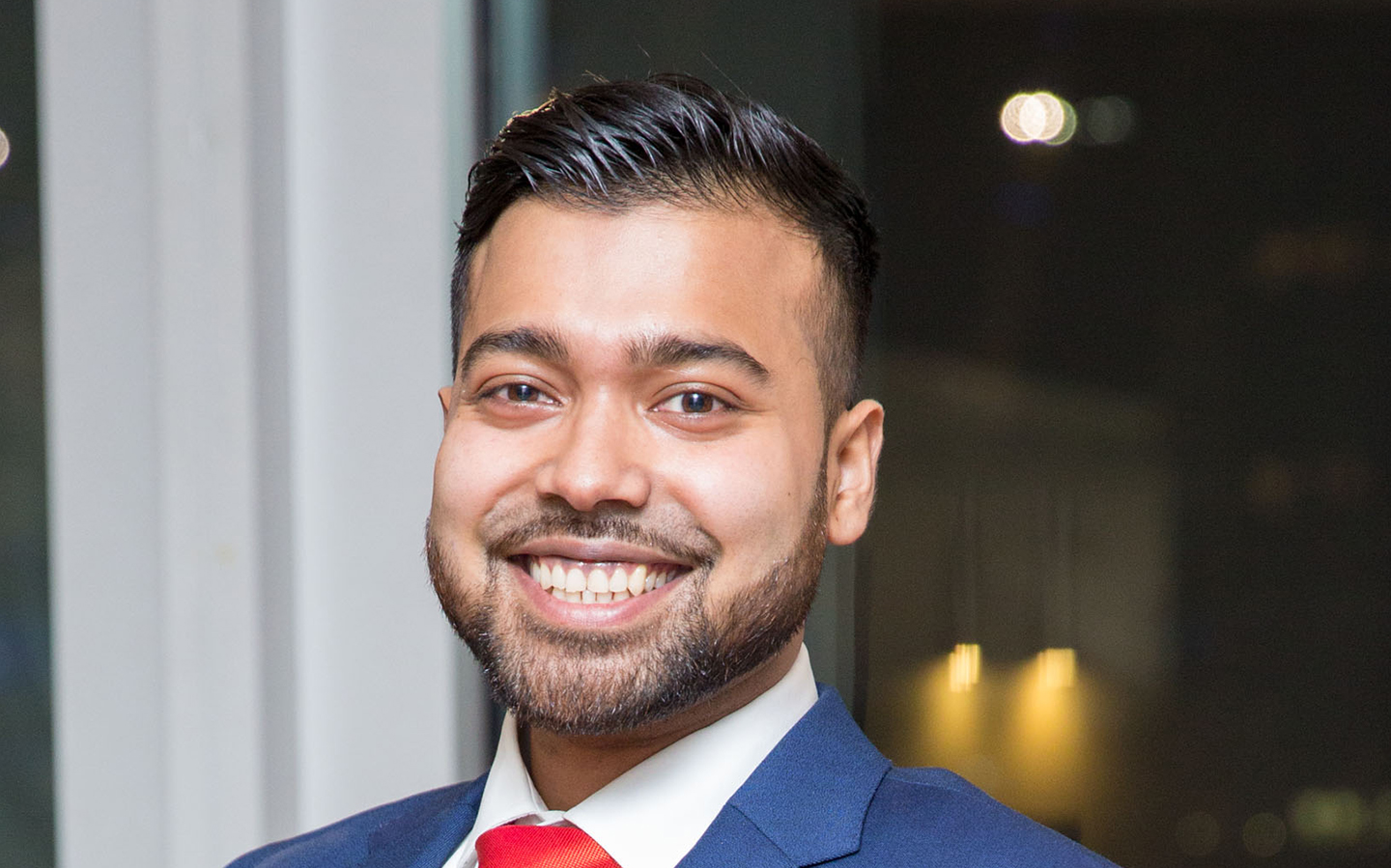 Opportunities and experiences
Anwar credits his professional success to having had the opportunity to gain experience in both private practice and in-house legal counsel roles. He recognises the role the University of Hertfordshire has played in getting him to where he is today having studied Law at the University.
Throughout his degree, he learnt the importance of independent study but also the value of the group study exercises. These practical elements enabled him to learn and hone his research and communication skills in public as well as in a client advisory role.
Anwar speaks highly of the resources on offer and the academic staff who he says were always available to offer support. 'My lecturers supported me to tackle tricky subjects or areas which I had difficulty in improving on. I was never too great at coursework, but with their expertise and guidance, I was able to tailor my writing style to address key points in my coursework.'
Anwar's experience at the University was enhanced by the strong student community present on campus. He says, 'I stay in contact with many of my friends from university. Some have even offered me guidance and have helped with interview advice and roles following my degree. Some of my friends also went on to study the LPC as well.'
Aspirations for the future
He has been successful in achieving his career aspirations, capitalising on the support and opportunities his degree offered. He advises new and prospective students to do the same: 'Try your best. Don't have a fixed idea on what happens after graduation. Your opportunities are limitless. The skills you learn are made for the professional world. Take every professional opportunity available and make the best of the great staff there to advise you.'
Looking ahead, Anwar is excited for the next stage of his career but remains committed to doing more charity work. He recently carried out philanthropic work in Bangladesh and hopes to do more to help third world countries in the future.