Nina Tara
Meet Nina who won the 2020 Flare award for Lifestyle Business of the Year. Nina is an art psychotherapist and works with vulnerable adults and children.
| | |
| --- | --- |
| Current job role | Art Psychotherapist |
| Year of graduation | 2019 |
| Course of study | MA Art Therapy |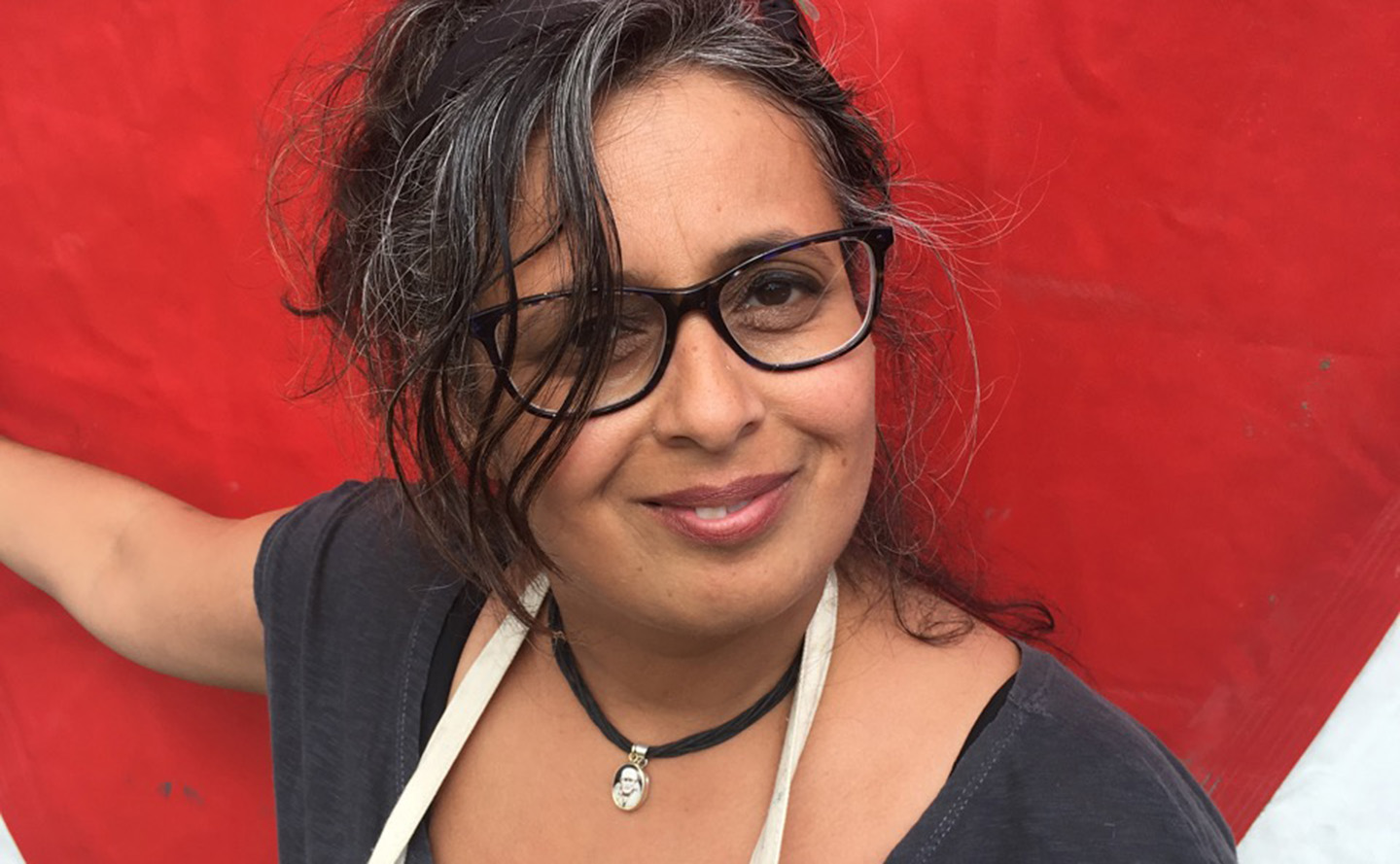 University life and experience
Nina, a talented designer and illustrator, decided to change careers and retrain after being impacted by mental health issues, triggered by losing her mum. As a first step she joined the Arts Therapies and Wellbeing Foundation programme before progressing onto the MA in Art Therapy. Nina's work now incorporates her knowledge of art, learned theory and placement experience. She says, 'I really enjoyed the experience of learning in a cohort and the holistic approach to the teaching. It was wonderful to have access to the creative studios and to be able to develop my art making practice as both an artist and as a therapist'.
In her final year, Nina set up a business called Courageous Art Therapy. Working with primary schools, she supports children impacted by developmental issues and trauma by helping them to explore their feelings through art therapy. Since the COVID-19 pandemic she has adapted her work to provide online sessions to adults and children to continue to meet the demands for mental health support.
A promising future, a new business and a Flare award
In 2020, Nina entered her business, Courageous Art Therapy, into our Flare competition. This is the University's highly competitive annual business competition that gives budding Herts students and alumni, entrepreneurial support and training to bring their business ideas to life. Nina won Lifestyle Business of the Year, an award which recognises businesses where the focus is on gradual growth and sustaining a way of life for the owner. Nina says, 'Winning this award has brought me a step closer to my vision of bringing affordable mental health care to underfunded communities. The COVID-19 pandemic has led to more people being impacted by complex mental health issues making my business even more essential. I aspire to create a portable art studio to enable me to reach more school pupils and larger communities'.
Nina is in the process of becoming a Community Interest Company. She is also a member of the British Association of Art Therapists (BAAT) and Black, African and Asian Therapy Network (BAATN). Nina's advice to fellow students and alumni is, 'Don't be worried about making mistakes as that is where your greatest learning is. A tutor once told me, nothing is lost, not even the mistakes. All my experiences have been great learning curves'.
Watch Nina's video testimonial
Find out more about art psychotherapy and how our careers team supported Nina's business idea.