Chancellor Lord Salisbury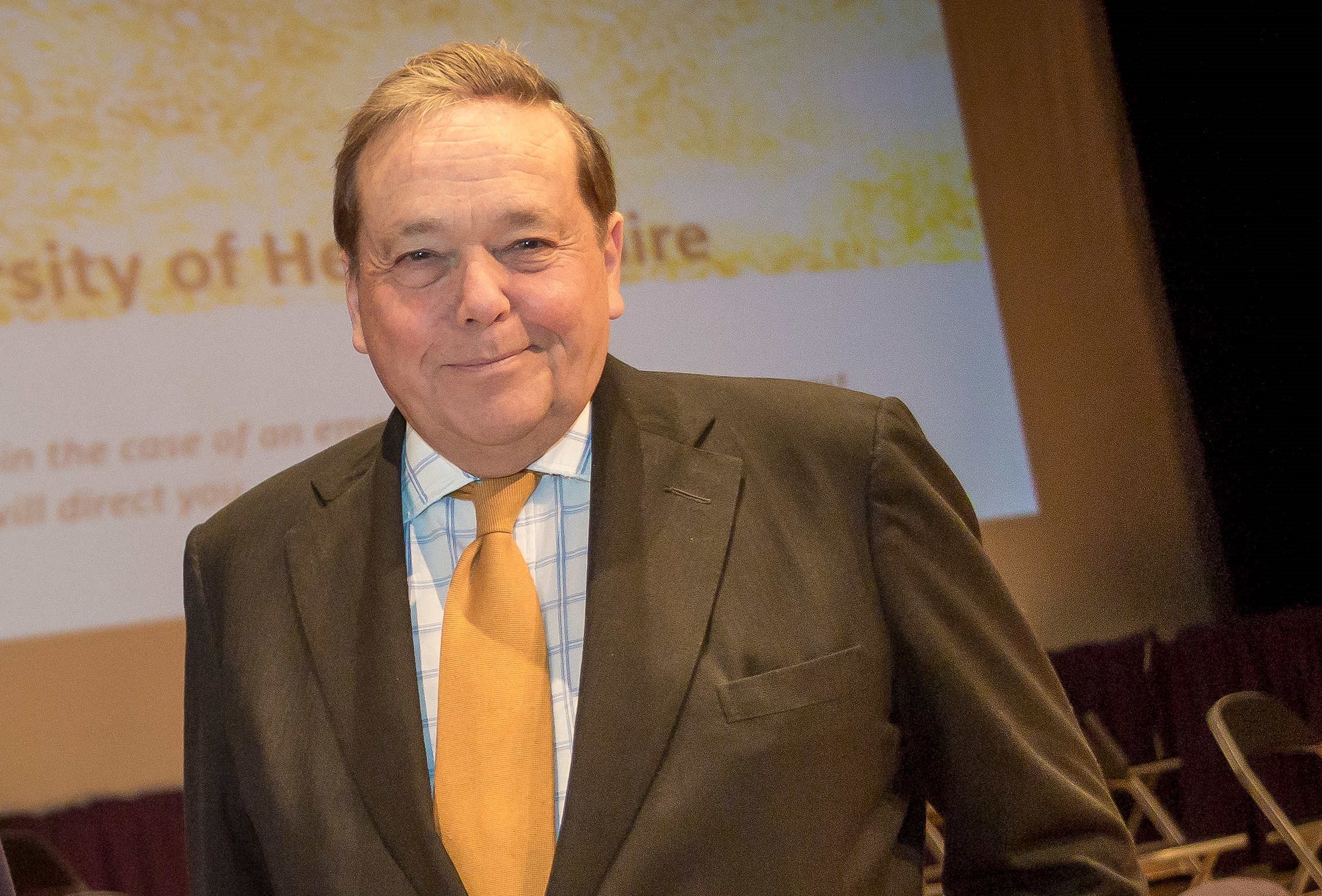 Robert Gascoyne Cecil, 7th Marquess of Salisbury, was born in 1946 and educated at Eton College and Christ Church, Oxford. He succeeded to the title upon the death of his father in 2003.
Lord Salisbury spent several years in banking in California and London. He served as Member of Parliament for South Dorset (Conservative) from 1979, with particular interest in foreign affairs, constitutional affairs and Northern Ireland. In 1987 he did not stand for re-election.
Summoned to the House of Lords by a Writ of Acceleration in 1992, he was successively Parliamentary Under-Secretary of State for Defence, Lord Privy Seal and Leader of the House of Lords and, from 1997 to 1998, Leader of the Opposition in the House of Lords. He took leave of absence from the House of Lords in 2002 and resigned his seat in 2017.
Lord Salisbury was Chairman of the Thames Diamond Jubilee Foundation. He was appointed Knight Commander of the Royal Victorian Order in the Diamond Jubilee Honours List.
He was made a Knight of the Garter in June 2019.
As well as being Chancellor of the University of Hertfordshire, a post he has held since 2005, he is High Steward of Hertford and a Deputy Lieutenant of the County of Hertfordshire. He is involved with many other Hertfordshire organisations. Among other roles, he is also President of the Game and Wildlife Conservation Trust and Patron of The Sixteen.