University of Hertfordshire placed sixth in the UK for postgraduate student experience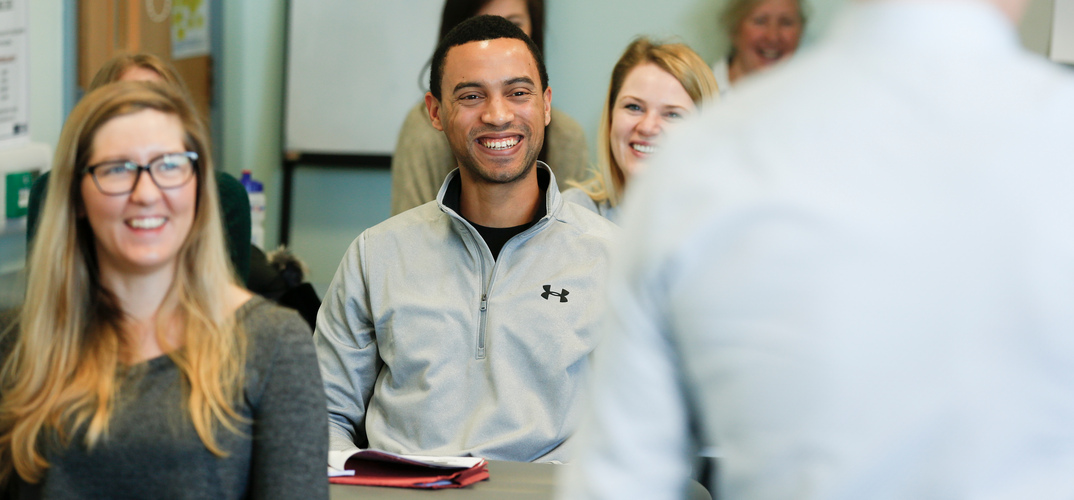 6 January 2023
New postgraduate survey results have placed the University of Hertfordshire sixth in the UK for overall experience, with sector-beating scores across all areas of teaching and learning.
The Postgraduate Taught Experience Survey (PTES), compiled by higher education and research charity Advance HE, awarded the University a score of 89% in overall satisfaction, 7% higher than the sector average and 9% higher than the 2021 results. It ranked the University in the top 25% across every area reviewed, including teaching, assessment, resources, student support and much more.
Notably the University was placed second (out of 88) nationally for skills development, with 89% of respondents agreeing they feel better prepared for their future career as a result of their course.
Student feedback and national rankings were also particularly outstanding in four subject areas: Medicine & Dentistry (1st out of 12), Education & Teaching (2nd out of 53), Psychology (4th out of 47) and Business & Management (5th out of 70).
University of Hertfordshire postgraduates particularly praised the level of student engagement (ranked 5th out of 91 institutions), with 78% stating they are encouraged to voice opinions and be involved in decisions about how their course is run – 11% higher than the sector average.
The survey results also illustrate the University's commitment to supporting students of all backgrounds: overall satisfaction was equal among white, black, Asian and minority ethnic students, while at 85% satisfaction, disabled students rated the University above average compared to others in the sector.
Dr Mairi Watson, Pro Vice Chancellor (Education and Student Experience), welcomed the results, commenting: "We are proud that we have a track record of ensuring our diverse student population are well supported, and develop the skills and capabilities to thrive and fulfil their potential – during their studies and into their future careers. I'm pleased that the latest PTES results reflect this, with excellent feedback from across our postgraduate student community.
"The results demonstrate strengths and improvements across the board. They are a testament to the hard work and commitment of our teaching and support staff, who work tirelessly to deliver a fantastic student experience; and our postgraduate students themselves, who are a vital, vibrant and valued part of our community."
The Postgraduate Taught Experience Survey is the only UK sector-wide survey to gather insights from postgraduate taught students about their learning and teaching experience. Nearly 80,000 taught postgraduate students from across 91 higher education institutions took part in the survey, and the general theme was of satisfaction returning to pre-pandemic levels following a number of years when the taught postgraduate experience had declined across the UK and EU. While initial results were published in summer 2022, recently-released sector benchmarking has revealed more details about the national landscape of postgraduate teaching.