University of Hertfordshire alumni and honorary awardees – including Brian May – recognised in New Year Honours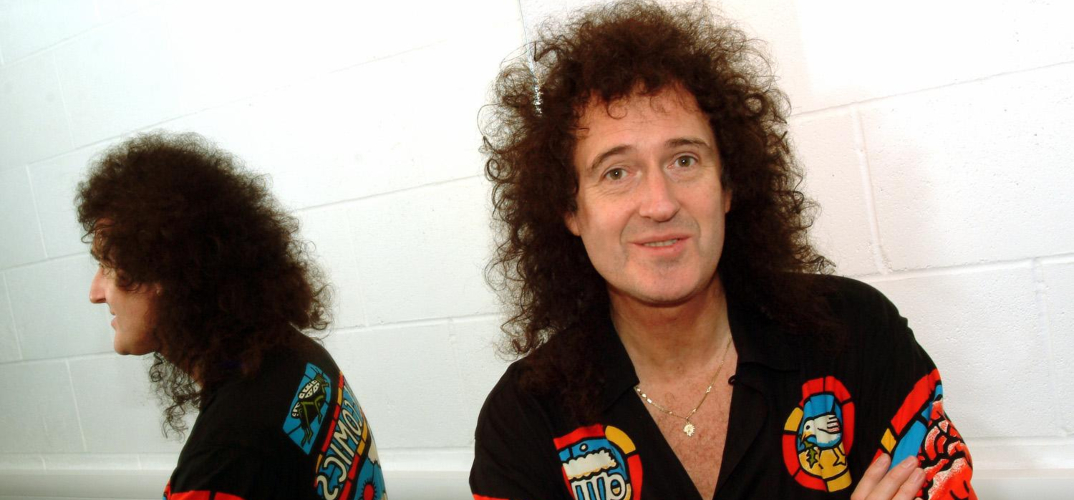 4 January 2023
The New Year Honours 2023 List, which recognises the public achievements and service of extraordinary individuals from across the UK, has been announced and includes members from the University of Hertfordshire.
A number of Hertfordshire alumni and honorary fellows and doctors, including Queen guitarist Brian May - who received an Honorary Doctor of Science from the University in 2002 - have been awarded the prestigious accolade for their remarkable contributions to key public sectors including healthcare, education, children services, diversity and inclusion, business, charity, sport, music and more.
Sir Brian, a musician, astrophysicist, and animal welfare advocate, who is also the benefactor of the Brian May Scholarship which has helped to fund Astrophysics postgraduate students at Herts for over 15 years, was awarded a knighthood for his services to music and charity. Posting on his Instagram soon after the Honours were published on 31 December 2022, the rock legend said:
"Thank you so much for all your messages of congratulations. I'm very thrilled and very touched by the love that's come from you and the support. I will do my very best to be worthy."
Other recipients include former University of Hertfordshire governor and founder of award-winning, multi-billion investment consultancy Redington Dawid Konotey-Ahulu. The staunch philanthropist was awarded a CBE for his services to diversity and inclusion through The 10,000 Interns Foundation that he co-founded, which develops programmes that offer paid work experience for underrepresented groups across a wide range of sectors.
Commenting on the accolade, he said: "Being awarded a CBE is a tremendous honour and this now provides me with a platform to help many more people get their seat at the table."
Dr April Brown, Improvement Director in Intensive Support for the NHS, who completed her BSc in Health Studies with the University of Hertfordshire in 1998 and her doctorate in 2013, was awarded an MBE for her services to the NHS and to nursing.
Since graduating from Herts, Brown has had a rich and varied nursing career supporting thousands of people. Highlights have included being the first BAME Chief Nurse in the East of England, being part of the UK delegation for the World Health Assembly, working for CQC and the Department of Health, being an honorary commander for nursing for the US Air Force in RAF Lakenheath and advising health ministers in the House of Lords.
"I'm proud to be a registered nurse," she said. "My degrees and my registration have given me so many opportunities to improve and deliver care for patients, which, alongside supporting and encouraging fellow nurses who are early in their careers, will always be the most valuable aspect of my role.
"To have my work recognised is humbling. You never expect to be honoured, that's not why you go into nursing. You nurse because you can, it aligns with your values, and you care and want to make people feel better or reduce distress."
Dr Jeffery Quaye, National Director of Education and Standards at the Aspirations Academies Trust, who has had a significant impact on the education since graduating from Herts, was awarded an OBE for his outstanding services to the sector.
Starting out in teaching, he became headteacher for the City of London Academy (Southwark) in 2017 before joining the Aspirations Academies Trust as their Director of Standards and Effectiveness a year later. He went on to serve as a Regional CEO for the Trust before becoming their National Director of Education and Standards in 2020. Such is his reputation in the sector, he has also advised the UK government on education policy, is a serving lead Inspector of schools, Ofqual's external expert for mathematics and education, and is a Fellow of the Chartered College of Teaching, The College of Teachers UK, and the Royal Society for Arts, Manufactures and Commerce.
He said: "I think education remains an equaliser and means to shape a positive future for all children, irrespective of background. I feel fortunate to work with brilliant staff and pupils daily, and am inspired by the work we do together to make a difference in the lives of all pupils, including those from disadvantaged backgrounds, so that they can contribute meaningfully to society and reach their full potential through high-quality learning experiences.
"This honour fills me with a great sense of humility and gratitude, and is for the brilliant pupils and staff at Aspirations Academies Trust."
Further members of the University of Hertfordshire's alumni community recognised in the New Year's Honours include:
Jeremy Burnie, HND Mechanical Engineering, 1984: Head of Compliance for the British Toy and Hobby Association was awarded an OBE for his services to business and to consumers.
Kim Little, BSc (Hons) Sports Studies, 2011: The Scottish professional footballer plays as a midfielder and captains Arsenal's women's team. Before retiring from international duty in 2021, she was also vice-captain of Scotland's women's national team, helping them to qualify for Euro 2017 and 2019 World Cup and was one of two Scots selected to play for the Great Britain squad that reached the quarter finals of the 2012 London Olympics and again at the delayed 2020 Tokyo Olympics.
In 2010, she was named the FA's Women's Player of the Year; in 2013, became the first recipient of the PFA Women's Players' Player of the Year award and in 2016, was named BBC Women's Footballer of the Year after being nominated for the second consecutive year. She also received an Honorary Doctor of Science from the University of Hertfordshire in 2021.
Little has been awarded an MBE for her services to Association Football.
Jennifer Beattie, BA (Hons) Business with Sports Studies, 2012: Defender, midfielder and star goal scorer, professional Scottish football Beattie plays for Arsenal, as well as the FA's Women's Super League and the Scotland national team. Following a breast cancer diagnosis in 2020, which she had surgery and radiotherapy for while continuing to play professional football, she has actively shared her story in hope that it can help someone else fighting the disease. Her work was recognised in 2021 with a Helen Rollason Award.
Beattie has been awarded an MBE for her services to Association Football and to charity.
Professor Quintin McKellar CBE, Vice Chancellor of the University of Hertfordshire, congratulated everyone on an "inspirational and remarkable lifetime achievement".
He added: "I am immensely proud of the achievements of our alumni and Honorary Doctorates who have been celebrated in the latest New Year Honours and given due national recognition for their contributions to so many different facets of society."
The New Year Honours 2023 are the first for King Charles III and include a total of 1,107 people this year, who between them have been awarded 305 British Empire Medals, 431 MBEs and 219 OBEs.
Image: © Peter Hoare, 2004