Chloe McKendrick
Meet Chloe McKendrick, Marketing Executive at Herts SU. She tells us she will never forget the exceptional people she's met at Herts.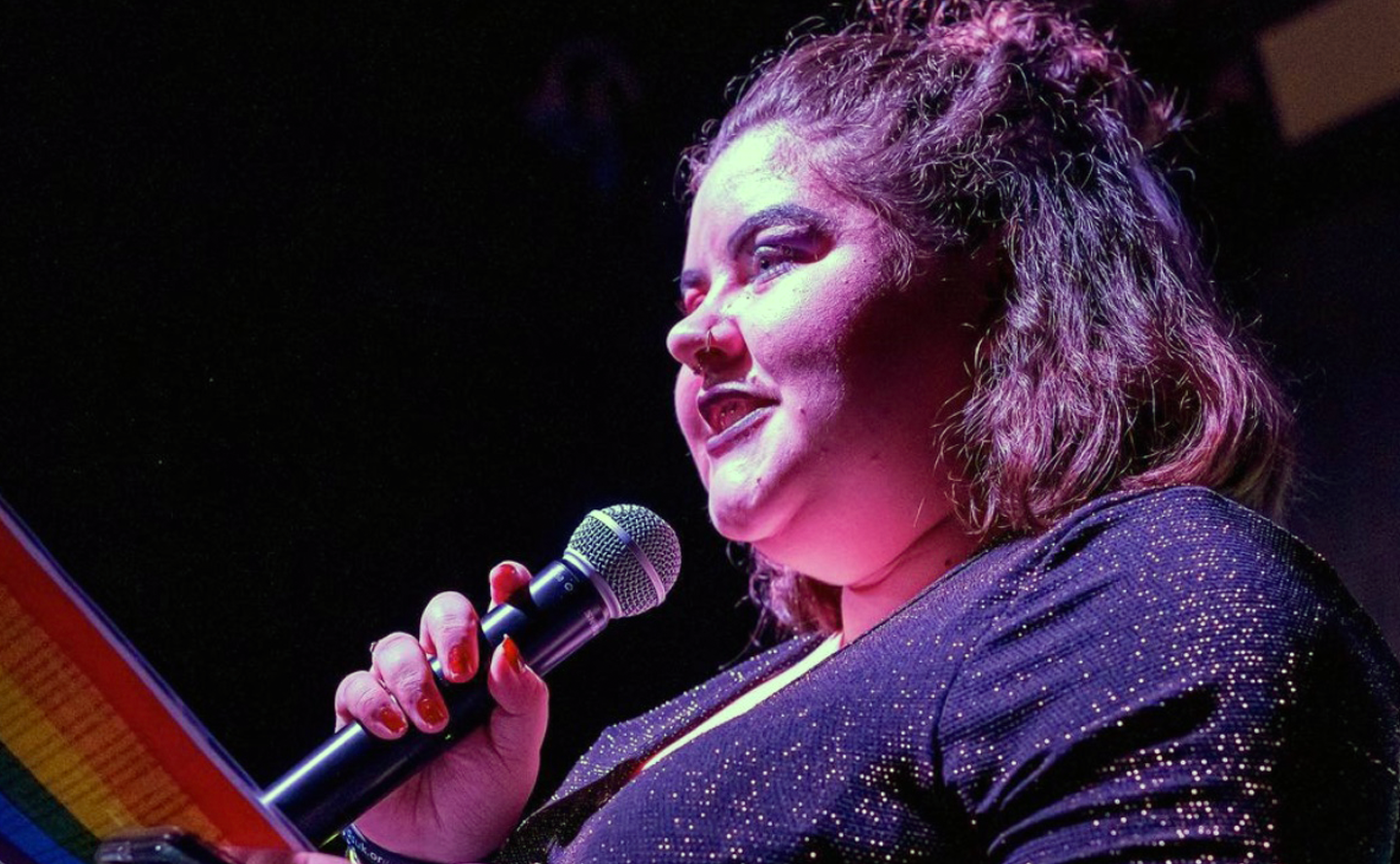 Life at Herts
Before beginning my studies at the University of Hertfordshire, I wasn't aware on how inclusive it was. Although I was certain it had a diverse staff and student population, I was happily surprised by how celebratory Herts is of equality, diversity, and inclusion. Everyone is encouraged to be proud of their identity and to be who they are.
Identifying as a cisgender queer woman, using she/her pronouns, I have always felt supported by Herts SU and the University. Collectively, they have given me a platform to have a voice on LGBT+ matters and to represent the LGBT+ staff and student population. Both have been hugely supportive in backing every event idea and opportunity to make positive change.
Upon graduation, I didn't want to leave Herts. I was thrilled when I was offered a role as Marketing Executive at Herts SU, where I work closely to advance the student experience. This position has allowed me to continue interacting and supporting the LGBT+ Society, advising on LGBT+ matters.
Since becoming a member of staff, I've become an active committee member for the LGBTQ+ Staff Network. In November 2022, I was appointed as the new Co-Chair of the Network alongside Christopher Lloyd. I'm delighted to hold the position to advise, support and encourage on LGBT+ matters across Herts alongside leading the calendar of events for LGBT+ History Month and Pride. I also regularly host my famous Pronouns Workshop to educate staff and students on the usage of pronouns.
What I'm most proud of
I'm incredibly proud of my Pronouns Workshop that aims to educate others on key terminology, help them bring pronouns into everyday conversation and show how as an individual, you can support your fellow trans colleagues and peers.
Having conducted the workshop over several years, the session seems to be as popular as ever with staff, students and external organisations attending in high numbers.
Alongside conducting the educational session live, I have also recorded the session for one of the University's YouTube channels. This allows attendees to share the workshop with their peers.
What more can we do?
A lot of members within the LGBT+ community often face prejudice and discrimination, not only in person but online. From slurs to threats and physical attacks, the LGBT+ community face these daily – just for existing. Continuing to celebrate and mark diversity is key to providing and encouraging essential societal change.
There are still improvements that can be made across the globe to advance equality and inclusion for the LGBT+ community. We need to encourage the everyday usage of pronouns. From adding them to your social media bio and email signatures, to introducing yourself; small changes can be an essential way to support the transgender community.
At Herts, we can make it easier for people to change their name and photo on their University IDs. This can be essential for transgender staff and students who otherwise may be misgendered and limited by their deadname.
Additionally, together, we can continue highlighting key events including Pride Month and LGBT+ History Month, to make sure that staff and students can celebrate their identities.
Herts is diverse, open, loving and accepting. You can be yourself at the University of Hertfordshire. Difference is fine. Difference is okay. Difference is fantastic. Difference is pride.