Understanding young people
University of Hertfordshire researchers lead the England study for the World Health Organisation's long-running Health Behaviour in School-aged Children survey. The team's findings are shaping national and international policy on safeguarding the health and wellbeing of young people.
"[These reports] focus on what some of the key factors are in protecting the mental wellbeing of 11-15 year olds. They're based on new analysis of the Health Behaviour in School-age Children (HBSC) Survey and…will help all those supporting young people to be better placed to keep them safe and well."
In England, a third of children are obese or overweight by the time they leave primary school. As part of its plan to tackle childhood obesity, the Government has introduced the Soft Drinks Levy, or 'sugar tax', to encourage the drinks industry to remove added sugar, while using levy revenues to fund sports facilities in schools.
In the two years between announcing the levy and it coming into effect, more than 50% of manufacturers had reformulated their drinks.
The Government's childhood obesity action plan was informed and influenced by data on sugar-sweetened drinks provided by the 2014 Health Behaviour in School-aged Children (HBSC) England survey.
This survey, led by the University's Centre for Research in Public Health and Community Care (CRIPACC), is itself part of the WHO's longest-running international study examining the health behaviours and social context of young people. Encompassing 47 European and North American countries and regions, the study gathers comparable data every four years on a range of adolescent schoolchildren's health, behavioural and social indicators.
Emotional wellbeing
To protect the health of young people it is important to understand the issues they are facing as they go through adolescence.
"Our study moved beyond simply monitoring risk behaviours among young people to examine the broader social context of young people in England – their family, school and community life. The findings offered a means to understand and respond to the social determinants of health and wellbeing, and to identify different risk and protective health factors for young people."
Examining the broader social context of young people in England – their family, school and local community – is enabling CRIPACC to better understand and identify what can help protect the health and mental wellbeing of 11-15 year olds.
The HBSC England 2014 report summarised data from more than 5,000 schoolchildren and gave an insight into their health and wellbeing. It showed that traditional risk behaviours such as smoking, drinking alcohol and fighting are declining, but that healthy eating and physical activity and emotional wellbeing were areas for concern.
The report highlights the importance of family relationships and school connectedness as two key protective factors of young people's health and wellbeing. This research provided policy makers and practitioners with an understanding of exactly which social and development factors must be addressed in any prevention/ intervention programmes.
Using data from the 2014 HBSC England survey the CRIPACC team also produced high-profile reports into young people's experience of cyber-bullying, self-harm and the wellbeing of adolescent girls. Commissioned by Public Health England, these reports have been widely covered in the media and are providing valuable insights for those working to protect the wellbeing of children and young people.
Continuing collaboration with the Department of Health and Public Health England is ensuring that data from the study feeds in to policy and the wider evidence base. Data from the 2014 HBSC survey was featured in the House of Commons Education Committee report into the importance of personal, social and health education and sex and relationships education (SRE) in schools.
As a result of this and other evidence, an amendment was made to the Children and Social Work Bill to make SRE teaching compulsory in secondary schools in England.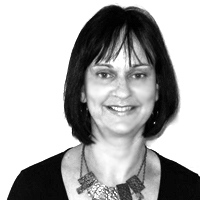 Professor Fiona Brooks
Fiona is a medical sociologist and head of adolescent and child health research at the University. Since 2008 she has been Co-PI for England on the WHO International Health Behaviour in School-­aged Children study (HBSC). HBSC takes place in 43 countries and examines the determinants of adolescent health and wellbeing.
Currently Fiona is leading a number of projects addressing adolescent's and children's voices in health encounters. She has published widely on the
determinants of health and wellbeing and assets for young people.