Responding to chemical attacks
Governments need to know how to treat people who have been exposed to chemical agents. The University's Toxicology Research Group has studied the science of decontamination processes and translated the evidence into new guidance for emergency services in the US and UK.
"As well as strengthening responses to chemical incidents in the UK and US, a key legacy of our work in mass decontamination is a globally unique research facility that is driving novel research in wider fields, including forensics and drug testing."
The nerve agent attack in Salisbury on former Russian spy Sergei Skripal and his daughter Yulia shocked politicians and residents, and sparked an international diplomatic row.
On the ground, though, emergency services were well prepared. Amid rising terror threat levels in recent years, the UK Government has prioritised the development of more agile and robust emergency responses to chemical terrorism attacks to better protect civilians and save lives.
The University of Hertfordshire's Toxicology Research Group, led by Professor Rob Chilcott, are experts in how toxic chemicals interact with humans, and the development of treatments that can reduce absorption of chemical substances through the lungs and skin.
Working with UK government agencies, the team has researched optimal ways to manage casualties resulting from the deliberate or accidental release of toxic materials.
The findings provided the scientific evidence that underpins new operating principles – the Initial Operational Response – for emergency services in what is known as a chemical, biological, radiological, nuclear, or CBRN, event.
The research has been "fundamental not only in the area of mass decontamination but also in the ability of local emergency services to effectively respond to individual chemical assaults using corrosive materials," the Home Office's security and counter terrorism team says.
Unique research facility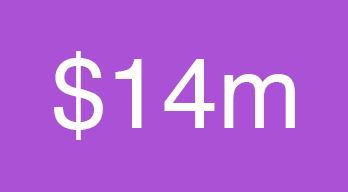 The US Government has funded a six-year, $14m programme of University of Hertfordshire research to develop new guidance for responding to chemical incidents involving mass casualties.
Concurrently, the US Department of Health and Human Services – specifically the Biomedical Advanced Research and Development Authority (BARDA) – has invested more than $14m in a six-year programme of research by University of Hertfordshire to determine the most clinically effective methods for treating large numbers of survivors of chemical terrorism attacks or accidents.
The collaboration marks the first use of scientific studies to determine the most effective patient decontamination processes for a chemical incident.
The University committed significant investment in large-scale test facilities for evaluating building and mass casualty decontamination, vapour chambers for simulating human exposure to hazardous substances, and a team of 16 full-time research staff.
Volunteers participated in studies that analysed the efficacy of different decontamination processes. This involved spraying participants with cold water to recreate the 'ladder pipe' system traditionally used by fire services to decontaminate clothed casualties.
The research team ran a full-scale, live exercise in Rhode Island to test new decontamination responses. 'Operation Downpour' was designed in partnership with BARDA, emergency services and the University of Rhode Island, and was covered by ABC television.
New federal guidance for the US
The research found 99.9% of chemical contamination can be removed by a new incident response process that could more than double the throughput of casualties. Rather than immediately using the ladder pipe system for 'wet decontamination', the new process includes a 'dry decontamination' step that can be performed before aid arrives.
Researchers also developed an online decision tool app that allows emergency responders to rapidly assess the severity of an incident and decide on a response.
The findings have shaped new US federal guidance, the Primary Response Incident Management System (PRISM). Further revisions to PRISM will be published later.
This research was the recipient of the Times Higher Education Award for best STEM project of the year.
We hope the PRISM guidance will become the standard response paradigm for chemical incidents in the US for the foreseeable future, saving lives and improving our response capabilities for both terrorism and accidental chemical release.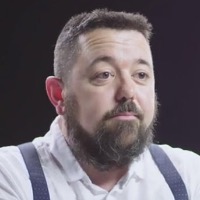 Professor Robert Chilcott
Professor Rob Chilcott is head of Toxicology at the University's Department of Pharmacy and Fellow of the Society of Biology. He has twenty years' experience and is currently Chair of the UK Register of Toxicologists and a scientific advisor to several UK Government Departments.
He has published a number of articles and has contributed to public debate on a diverse range of contemporary scientific matters such as genetically modified crops and nanotechnology.