Major projects
Major research projects at Hertfordshire
Hertfordshire is home to several major historical research projects in which faculty members are involved. Funding for these projects comes from a range of sources including the Arts and Humanities Research Council, ESRC, European Research Fund, Heritage Lottery Fund, The Leverhulme Trust and Wellcome Trust .
Our research projects are far-reaching and seek to have a broad impact beyond academia. The History staff engage in a wide range of national and international collaborations and projects, producing high quality and innovative research. We collaborate with institutions far and wide, including the British Museum, the British Antarctic Survey, the National Print Museum in Dublin, Ireland and the Osservatorio Monografie Imprese in Verona, Italy.
Electric Generations
Electric Generations is a collaboration between members of the History Group at the University of Hertfordshire, including Professor Owen Davies, Dr Ciara Meehan and Dr Ceri Houlbrook, as well as ESB Archives, in association with IET Archives. It is generously funded by the University of Hertfordshire, with additional financial support from dlr LexIcon.
It features previously unseen printed material from ESB's and IET's archives. Electric Generations shows how the reception and understanding of electricity by different generations varied across the twentieth century, reflecting the shift from an unfamiliar power to a fundamental feature of everyday life. It shows how Irish people first reacted to a mysterious new power entering their homes - electricity. The exhibition goes on to explore how electricity was embraced as part of everyday life, and how it can be interpreted as a tool for freeing and empowering women.
Everyday Lives in War: First World War Engagement Centre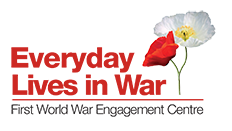 The Everyday Lives in War centre is based at the University of Hertfordshire, in collaboration with the Universities of Essex, Northampton, Lincoln, Central Lancashire and West of England. Funded by the Arts and Humanities Research Council, it is one of five First World War engagement centres that builds connections between university and community researchers. We work closely with the Heritage Lottery Fund to support First World War centenary projects.
Discover more about Everyday Lives in War.
Inner Lives: Emotions, Identity, and the Supernatural, 1300-1900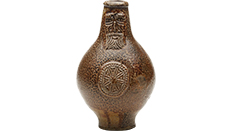 This three-year Leverhulme project brings together historians from the medieval, early modern and modern periods at Hertfordshire, University of East Anglia, and University College London.
The project examines evidence of human engagement with diverse supernatural realms, through prayer and contemplation, ritual and magic, astrology and divination. We glimpse subjective understandings of personal existence in relation to unseen, yet deeply felt, power in the cosmos, and to more intimate contexts of experience, such as communities and households.
Professor Owen Davies' strand, working with Dr Ceri Houlbrook, explores the material culture of domestic magic, and insanity and supernatural belief in the period 1700-1900. You can find more information about the project by visiting the Inner Lives Blog and Facebook page.
Harnessing the Power of the Criminal Corpse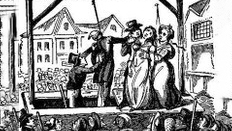 'Harnessing the Power of the Criminal Corpse' is an inter-disciplinary project, awarded £945,000 by the Wellcome Trust.
It is a joint collaboration between researchers at the Universities of Hertfordshire and Leicester, including Professor Owen Davies, and Dr Francesca Matteoni .
The project explores how social and symbolic power, medicinal and curative power, judicial power and the power of scientific knowledge were all negotiated through the criminal corpse, which is conceptually located at the overlap between several different traditions of study.
The project provides a prism through which wider historical ideas about bodies, medicine, belief, knowledge and power can be developed.
Visit Harnessing the Power of the Criminal Corpse to find out more.
Spinning in the Era of the Spinning Wheel, 1400-1800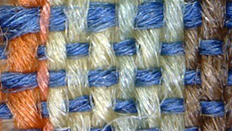 Professor John Styles, Dr David Celetti (University of Padua, Italy) and Alice Dolan (University of Hertfordshire) have just completed a major international project, 'Spinning in the Era of the Spinning Wheel, 1440-1800'.
The project is supported by a European Research Council Advanced Grant.
The project aims to provide a comprehensive history of hand spinning in England between 1400 and 1800, treating it as a practice that was at one and the same time material, technological, economic, commercial, legal, cultural, gendered, and global.
Read more about Spinning in the Era of the Spinning Wheel.
Modern Wife; Modern Life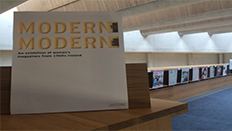 Modern Wife, Modern Life is an exhibition exploring the 'ideal wife' turned 'modern wife' in 1960s Ireland as seen through the pages of women's magazines.
Curated by Dr Ciara Meehan, the exhibition first opened at the National Print Museum in Dublin on 1 July 2015, and subsequently moved to DLR LexIcon and various other venues.
As part of the project, Ciara Meehan undertook a ground-breaking community 'roadshow' around Ireland to collect a 'People's Archive' of items from the 1960s.
Threads of Feeling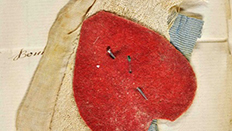 Professor John Styles' research has provided a new perspective on a little known collection of fabrics from the UK's first children's charity. The collection of 18th century textile tokens left with abandoned babies led to a major international exhibition at London's Foundling Museum in 2010-11 and the DeWitt Wallace Decorative Arts Museum in Virginia, USA, where it was seen by over 200,000 visitors between May 2013 and May 2014.
Find out more about Threads of Feeling.
Perceptions of Pregnancy network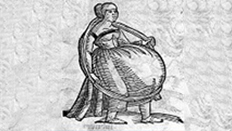 Perceptions of Pregnancy is a multi-disciplinary network for researchers working on fertility, pregnancy and childbirth from the earliest times to the present day. Directed by Dr Jennifer Evans and Dr Ciara Meehan the network grew out of the Perceptions of Pregnancy: From the Medieval to the Modern conference, held at the University of Hertfordshire in July 2014. The aim of the network is to reach beyond boundaries and borders, and to facilitate an international and interdisciplinary conversation on pregnancy and its associated bodily and emotional experiences from the medieval to the modern.
Visit the Perceptions of Pregnancy website for further information about the researchers' network.