Art Sci Lab Research Group School of Creative Arts
Art Sci Lab
Art Sci Lab conducts research on artist-led inter- and cross-disciplinary research with scientists.
We work with science across the spectrum, including:
the hard sciences (eg physics, chemistry, ecology),
the social sciences (eg psychology, anthropology, economics),
and the applied sciences (eg engineering, computer modelling).
The lab is inclusive with an open door policy for colleagues, peers and future collaborations with artists, curators, scholars, scientists, policy makers and industry.
Art Sci Lab
is artist-led, using art practice as research methodology
aims to be methodologically rigorous and artistically excellent
is underpinned by bilateral and (ideally) symmetrical collaboration between artists and scientists
research outputs and methods include exhibitions, artworks, and publications
reflexive, open collaboration
ethical engagements in collaboration
Art Sci Lab recognises that art and science are fields of knowledge and practice, orientated towards reality and truth seeking, however contested both reality and truth may be.
Art Sci Lab accepts the challenge of working ethically with collaborators from different fields, respectful of differing perspectives and different disciplinary cultures and expertise.
Art Sci Lab understand that a deep understanding of disciplinarity is a prerequisite for generative and valuable trans-, cross- and inter-disciplinary research.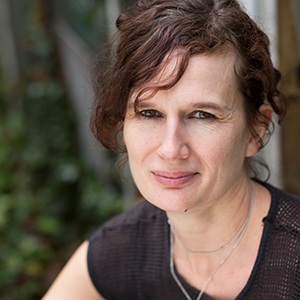 Sam Jury
Artist, Sam Jury, leads the Art Sci Lab with artist and theorist, Dr Alana Jelinek.
Sam's research includes the impact of slow violence and trauma in post-conflict situations, and she is working with University of Hertfordshire psychologists on a project exploring repetition with those have Tourette's Syndrome. She is currently Principal Investigator on AHRC Network Grant, Visual Arts and Theatre Collaboration - new models for art practices in post-conflict situations, and won AHRC Research in Film Award in 2019.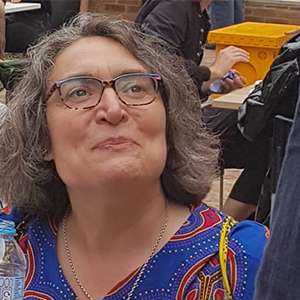 Alana Jelinek
Artist and theorist of art, Dr Alana Jelinek (Associate Professor), leads the Art Sci Lab with Sam Jury.
Alana's research includes museum collections-based and museum research. Her theoretical writing proposes that we understand art as a knowledge-forming discipline and she analyses the ethics of art practice. She is currently writing a book with virologist, Dr Naomi Forrester-Soto (Keele), about diversity and creativity and how RNA viruses teach us the imperative of both to our existence, building on arguments made in previous monographs. She is currently co-Investigator on AHRC Network Grant, Visual Arts and Theatre Collaboration - new models for art practices in post-conflict situations, working with Sam Jury.
Meet the team
Art historian Dr Steven Adams (Associate Professor)
Composer Rob Godman (Reader)
Artist Simeon Nelson (Professor of Sculpture)
We regularly work with artist, Sebastian Utzni (University of Lucerne) as well as other artists, designers and historians at University of Hertfordshire and the following University of Hertfordshire scientists:
Dr Ian Johnston
Dr Christabel Tan
Dr Loic Coudron
Dr Laura Urbano
among many others.