MycoLab
Fungi play a crucial role in addressing major global challenges, such as being instrumental for improved resource efficiency. They make renewable substitutes for products for example fossil resources and the bioremediation of contaminated soils and water.
Upgrading waste streams to valuable food and feed ingredients is another of the roles they play, making crop plants more robust to survive climate change conditions. Importantly their functioning as host organisms allow the production of new biological drugs.
On the other hand, Fungi can also have deleterious effects with important economical and health implications, like plant and animal diseases, the toxicity of which is caused by their secondary metabolites. These fungi are responsible for the spoilage of food along the food chain.
Our aim
We are a recently established research group at the University of Hertfordshire.
Nurtured by professionals from different backgrounds, we aim to unravel the mycological intricacy and provide solutions and new opportunities to our business partners through consultancy, industrial advice, or contract work.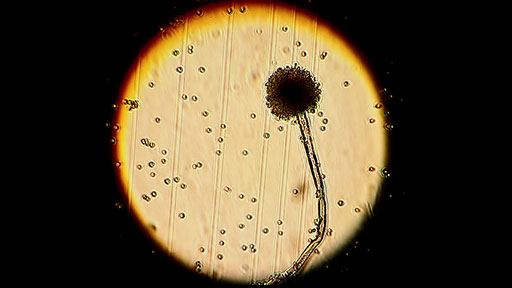 Our research
Our research covers the following topics:
food spoilage and mycotoxin contamination assessment and control
mycoremediation of polycyclic aromatic hydrocarbons
identification of the biodynamics of Fusarium head blight and the Fusarium mycotoxins accumulation in cereals in Europe
use of MaldiTof to high throughput screening of filamentous fungi
design teaching resources to promote mycology.
Active projects
High throughput screening of novel Penicillium roqueforti fungal strains as effective bioremediation agents for soil and water. The project is funded by Hertfordshire Knowledge Exchange Partnership in collaboration with Myconeos. View this project page in our research database.
Food safety through Mycobacterium smegmatis degradation of mycotoxins contaminating food. The project is funded by a Proof-of-concept grant led by Dr Shan Goh in collaboration with Dr Sharon Kendall (Royal Veterinary College), and Dr Garcia-Cela. View this project page in our research database
Lab members
Current industrial partners
<!-owl.js-->