PRISM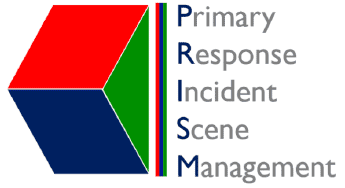 The PRISM (Primary Response Incident Scene Management) guidance documents are based on scientific evidence derived from six years of laboratory, clinical and field trials performed by the Toxicology Research Group. The revised (second edition) guidance includes evidence and recommendations information on:
Incident response structure
Casualty management
Evidence supporting dry (emergency) decontamination
The "ASPIRE" decision-aiding tool
New "Triple Protocol" approach to decontamination
Identification and avoidance of operational hazards
Actions for casualties presenting with contaminated hair
Pictorial Instructions detailing decontamination protocols for ambulatory and non-ambulatory patients
The guidance is structured into three volumes providing strategic, tactical and operational perspectives, respectively.
The second edition of PRISM also introduces a decision-aiding tool (ASPIRE: Algorithm Suggesting Proportionate Incident Response Engagement) which can help identify if wet decontamination is necessary following disrobe and dry decontamination. The decision-aiding tool is available as part of the U.S. Department of Health & Human Services Chemical Hazards Emergency Medical Management (CHEMM ) webpage, or downloaded as part of the Wireless Information System for Emergency Responders (WISER) mobile application from the National Library of Medicine (WISER ).
The research programme was awarded the Times Higher Education Award for STEM Research Project of the Year (2018), in recognition of the effort to protect civilians from the effects of chemical incidents. This work was also featured in a recent nature news article.
Training is available for PRISM end-users. Please contact Professor Rob Chilcott.