Natives
About the book
Shortlisted for the James Tait Black Prize | The Jhalak Prize | The Bread and Roses Award | Longlisted for the Orwell Prize for political writing.
This is the book I've been waiting for - for years. It's personal, historical, political, and it speaks to where we are now.

Benjamin Zephaniah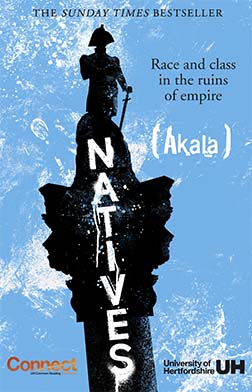 From the first time he was stopped and searched as a child, to the day he realised his mum was white, to his first encounters with racist teachers - race and class have shaped Akala's life and outlook. In this unique book he takes his own experiences and widens them out to look at the social, historical and political factors that have left us where we are today.
Covering everything from the police, education and identity to politics, sexual objectification and the far right, Natives speaks directly to British denial and squeamishness when it comes to confronting issues of race and class that are at the heart of the legacy of Britain's racialised empire.
Natives is the searing modern polemic and Sunday Times bestseller from the BAFTA and MOBO award-winning musician and political commentator, Akala.
About the author
Akala is a BAFTA and MOBO award-winning hip-hop artist, writer and social entrepreneur, as well as the co-founder of The Hip-Hop Shakespeare Company.

With an extensive global touring history, Akala has appeared at numerous festivals both in the UK and internationally, and has led innovative projects in the arts, education and music across South East Asia, Africa, India, Australia and New Zealand.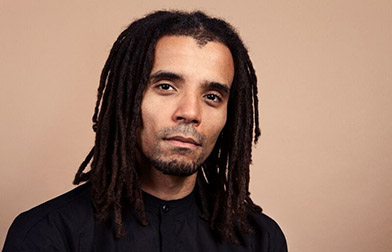 Akala has also appeared on Channel 4, ITV, MTV, Sky Arts and the BBC promoting his music and poetry, and speaking on wide-ranging subjects from music, race, youth engagement, British/African-Caribbean culture and the arts, with numerous online lectures and performances that have millions of views on YouTube.

More recently known for his compelling lectures and journalism - he has been awarded an honorary degree from the University of Brighton and Oxford Brookes University, has written for the Guardian, Huffington Post and the Independent, and spoken for the Oxford Union and TEDx - Akala has gained a reputation as one of the most dynamic and articulate talents in the UK.

His book Natives, a searing modern polemic on race and class in modern Britain, is out now.
Reviews
"The kind of disruptive, aggressive intellect that a new generation is closely watching" Afua Hirsch, Observer
"Part biography, part polemic, this powerful, wide-ranging study picks apart the British myth of meritocracy" David Olusoga, Guardian
"Inspiring" Madani Younis, Guardian
"Lucid, wide-ranging" John Kerrigan, TLS
"A potent combination of autobiography and political history which holds up a mirror to contemporary Britain" Independent
"Trenchant and highly persuasive" Metro
"A history lesson of the kind you should get in school but don't." Stylist