Yasmin - Why I chose Herts
January 1 2020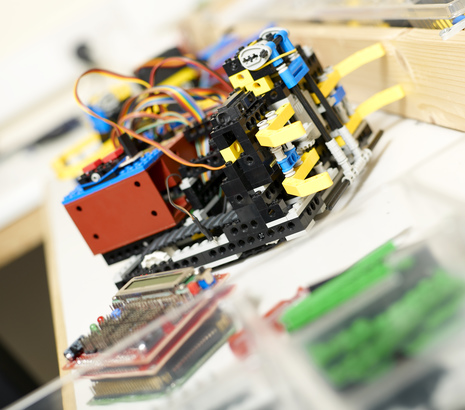 Why I chose Herts
When I visited for the first time for an open day, I loved the campus feel of college lane. It was so different to sixth form. I live near Cambridge – about an hour by car- to Hatfield, Hertfordshire which was convenient to get to. Makes moving in easier! My Mum also isn't the world's most confident driver, so my university had to be close enough to home – but I didn't want to be too close! Commuting is always a possibility too.
The open day tours showed me the engineering facilities, Learning Resource Centre (LRC) and accommodation. I took a lot of freebies as well. I still use pens even now! I find it important to scout out different universities to really get a feel of the atmosphere and vibes.
At A- level, I studied Physics, Maths and Psychology. I developed an interest in engineering in physics, but I wasn't sure which sector to go into. Electronic and electrical is quite broad which is one of the reasons why I chose it. The resources on campus looked great as well!
The best part about it being a campus is the ease of meeting new people and befriending so many different people. I made so many friends through societies, active students and even saying hi to students in the LRC! I miss my family less when I made my own family at Herts. I've grown so much in my years at uni and I'm so glad that I came here.