Rosemary - About my course
January 1 2020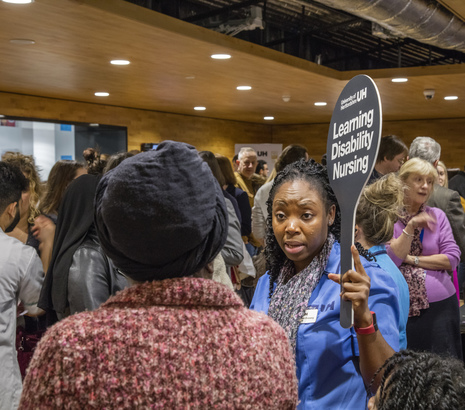 About my course
I had applied to three universities and had my interviews at the University of Hertfordshire and Aston University. I was offered a conditional offer at herts and at Aston university it was an unconditional offer. The condition was that I had to pass my access to nursing with certain grades to meet the UCAS points that were needed.
The night before the results day I was in a panic as most of my friends had already been granted unconditional offers. This made me more nervous as these results were more important in my educational life. Failing meant I was not going to make it to university. I remember getting agitated and restless the entire day. Tried to sleep but I could not. I kept on checking my clock just to make sure I would not oversleep and miss the important day of my life. Time went by and before I blinked it was already the special day everyone was waiting for. "Fingers crossed, fingers crossed, fingers..." I kept repeating the words as I got dressed and ready for the challenge. On one hand, I was excited and on the other, I was a nervous wreck. For others, it didn't mean much as they already had places to University. I couldn't eat my stomach was aching from panic. I arrived at College exceedingly early, the day was sunny and beautiful. Everyone looked busy and excited. We waited in the queue to collect our results and this took forever making me even more nervous. I could hear my heartbeat and my breathing getting intense. One of my college tutors came to have a talk with us and to reassure us that we had all passed. As soon as I collected my results, I took myself to a quiet place to check my results. It turned out that I was worrying myself for no reason as I had passed with flying colours. I was able to choose the university of my choice.
Herts was my dream University as I had heard so many good things about it. Most of my friends and relatives have been at this University and they had had a wonderful experience. I can say that for the past few months that I have been here I can gladly say this is the best of my Uni days and I know my years of education here will be the best.