Pratham - About the aerospace learning facilities and how I use them on my course
November 5 2022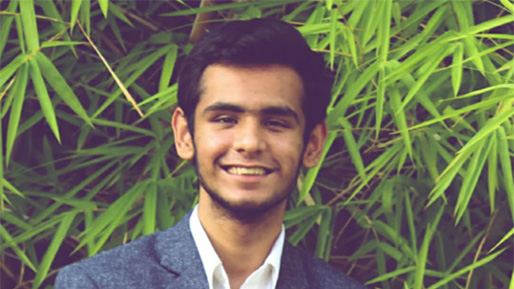 Hello everyone! My name is Pratham and I'm currently studying BEng Aerospace Engineering with Space Technology at Herts.
I have already talked about the theory-based learning in a separate blog, but the real joy of engineering comes from making things happen and bringing things to the real world. I'm going to talk here about the engineering facilities I have benefited from at the University of Hertfordshire so far during my 18 months of studies.
Simulators
The most important facility for any aerospace engineer would be simulators, both for pilot studies and engineering students. Herts has a variety of simulators such as the four-axis merlin simulator that is used for engineering model simulation in the final year projects, but students are trained on all the simulators in the first year. The University has two types of pilot studies simulators running on industry grade X plane software for training pilot studies students on navigations, communications and control systems. These labs are open access which means after appropriate training is done, students can book them to get their hours on the simulator.
Labs
Let's talk about the facilities I used in my second year during the Materials module: the structural and materials lab that has various tensile testing machines. A particular highlight would be the SEM (Scanning Electron Microscope) which is one of the most amazing machines available to engineering students, for final year projects only.
The next lab I use a lot is the electronics and circuit fabrication labs which have thousands of different types of resistors, wires, circuits and so on. There is a soldering and fabrication room in the lab that students can use for both academic and personal projects (after approval).
So now it's time to talk about my favourite: the 3D printing and fabrication workshop! This lab has five different types of 3D printers, laser cutters and all the power and hand tools you could think of. My personal choice is 3D printing - it's like giving candy to an engineer 😊
Machinery
There are many students who like making the parts by themselves by using powered machines such as the lathe, grinder and CNC.
Wind tunnels
The primary tool of an aerodynamicist! The University has a total of four different wind tunnels - sub-sonic, transonic, closed return and supersonic which are helpful in your second and third years.
So, these are just a few facilities that engineering students at Herts are able to use on a day-to-day basis.
I hope to see all of you at Herts soon 👋