Parasram - Why I love Nursing
January 1 2020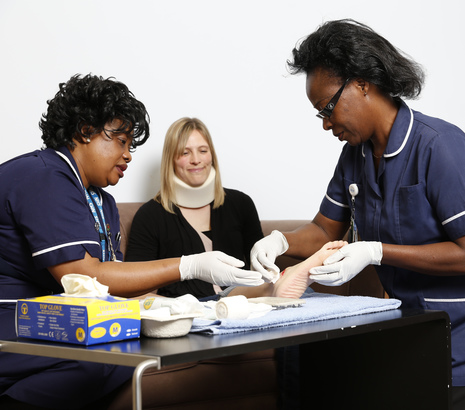 What I love about Adult Nursing
The nursing field is extremely rewarding and is paramount these days with the global health situation. Everyone will tell you nursing is a challenging and difficult field to study. While there is no denying it does provide a challenge for new students, if you love what you do and show initiative, it will be the easiest course you will ever study. You will gain lifelong knowledge and experience with an entire world of opportunities that will present themselves to you. Nursing is not only about caring for the people; it is also about adapting and reacting to spontaneous situations and knowing when to switch on your leadership skills.
The nursing course is separated into classroom and clinical practice. In the classroom, I am usually at University and in the clinical practice, I am at the NHS or a care home setting. This blended approach perfectly facilitates learning for me because I can make the connections between what I learnt in the classroom to the clinical setting.
In the clinical setting, one of the main things I like is the shift pattern. At first, I was sceptical about the 12-hour daily shift but once I adapted, I cannot see myself doing anything less. It seemed daunting at first but shift patterns were usually two days on and two days off. This pattern provided me with a lot of free time on my off days to have a social life, practice my hobbies and added responsibilities. Then, I am back on placement for two days, then off for two days, rinse and repeat. Personally, this shift pattern is so much better than having five consecutive eight-hour shifts a week with only two days off!