Parasram - Things you should know
January 1 2020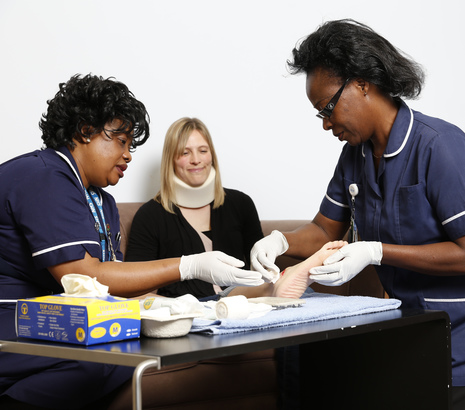 Things you should know before studying Adult Nursing at Herts
I will explain three things you need to know before studying Nursing at UH (University of Hertfordshire).
You will receive a lot of staff support and help. I cannot stress this enough! I was amazed by the amount of support staff provide to the students. The faculty at the School of Health and Social Work are very accommodating to all students and are available 24/7. They can be contacted by e-mail or phone and always respond to student concerns and needs.
The course is broken into classroom learning and clinical placements. For the first few weeks of a semester, you will be in the classroom then you will be integrated into attending a clinical placement. These clinical placements are just as important as the classroom setting because the hours are sent to NMC and you need to meet a certain number of hours before you can get your NMC pin. Clinical placement and experience will vary for everyone, but this is where you will connect the theory to practice and learn the most during the course.
Transportation would have been a huge problem for me if not for the University's Uno bus service. I live in London and I would be stuck taking a longer and more expensive route, fortunately, the regularly ran Uno buses has a significant discount for UH students, giving you access to not only the University grounds but the clinical placements. I cannot stress how much of a financial and time saver the Uno bus service is for students living off-campus.