Noah - About the psychology learning facilities and how I use them on my course
November 9 2022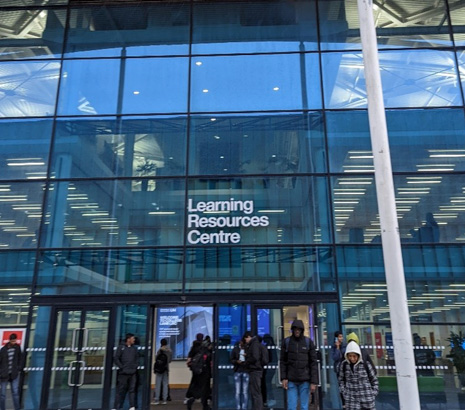 Hi, I'm Noah and I'm a final year psychology student at the University of Hertfordshire!
The University has a wide range of facilities geared towards psychology and I'd like to highlight a couple here:
iLab
Within the iLab, located in the Wright Building, is a classroom with over 40 networked, high-end macs. These macs host and run a wide range of software for undergraduate psychology students - SupeLab, SPSS, NVIVO, and Gorilla are just a handful of these softwares. These cannot run on chromebooks, which many students chose to buy before attending university because they are lightweight and have a low price-range, so the iLab allows students to conduct their own independent research.
Personally, I love using the iLab as I find the large screens and fast responsiveness helpful when reading the detailed tables that come with using, for example, SPSS. Additionally, when I must conduct research using other software that I am not so confident on, the smaller room allows me to ask for help easily and quickly from one of my peers, or even the professor.
Learning Resource Centre (LRC)
The LRC, whilst not geared solely towards psychology students, is still a University facility that aids in my work. The quiet environment on floors G-2 helps me when I really need to focus in on something while 'The Retreat' in the basement fosters an environment where I can freely and openly discuss situations with my peers without feeling as though I must whisper. Additionally, there are hundreds of psychology books available, so I can easily carry out extra reading when it comes to writing essays – allowing me to secure higher marks for doing so 😀