Nicole-Therese - Guide to the facilities
January 1 2020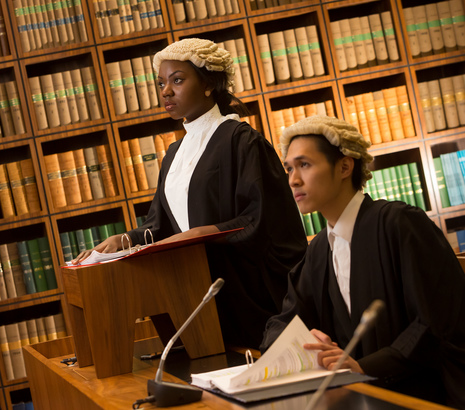 Guide to the Law facilities
The de Havilland Campus situated at the crossroads of A1001 and A1087 in Hatfield Business Park is where everything relating to Law takes place.
There's a separate Building opposite to the building where the Learning Resource Centre is situated called the Law Court Building. This Building is where a vast majority of my Classes take place and where the mock Court room is located.
The Learning Resource Centre
In the Learning Resource Centre, we have a whole sector just for Law textbooks and resources. Law requires a lot of reading, so this is essential while studying Law at University.
There are computers on each floor which you could use as well as laptops you can borrow, take home and use. There are quiet rooms as well to accommodate students who find it difficult to focus in a busy environment. There are also rooms where students can meet up to conduct group meetings for group assignments/ projects.
The Online Library is very important for Law students and arguably the most useful resource while studying Law. You can search for textbooks, journal articles, eBooks etc. The online library also shows you what textbooks are available in hard copy at the Learning resource Centre. There are also tools for legal database research available like Westlaw, Lexis Nexis, practical Law etc. There are also training sessions on how to use these resources.
The Universities facilities include a £10 million Law Court building containing a full-scale courtroom which was voted the eight most impressive Law School Building in the World.
There are also Law Report books in the court room. I have also been to the courtroom for an important webinar and a domestic abuse training conference which took place there.
The careers and employment service is on hand to help you on your way to future success in Law. There are people available to advice you on your cv layout, cover letters etc. They even provide training on how to ace a job interview.