Neofytos - Why I chose Herts
Neofytos blog headline
February 6 2020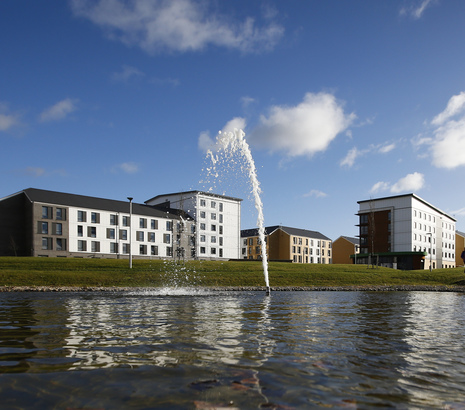 Why I chose Herts.
I am an international student studying at the University of Hertfordshire, which has been a blessing!
I chose Herts because the University itself is such a wonderful place to study! The facilities and the two beautifully designed campuses that the University has made my studies here amazing! For instance, there are two huge Learning Resource Centres (LRCs) on both campuses at the university where it really helps the students with their assignments. Moreover, all the buildings where we have classes at are very new and that proves that the university cares about its appearance and invest a lot of money for the students to have a great environment to study within.
However, except for the excellent facilities that the university has, the University has a great spot for socialising. Cafes, restaurants, common rooms, gyms, and a big University club are factors that make Herts a great place to be. All of them are found near to each other which is very convenient for us as students to socialise easily.
Speaking of location, the University is not far from London which is an amazing thing since London is such a beautiful and diverse city!
All these were the factors that made me choose Herts and I have never regretted my choice!