Maia - My typical day
January 1 2020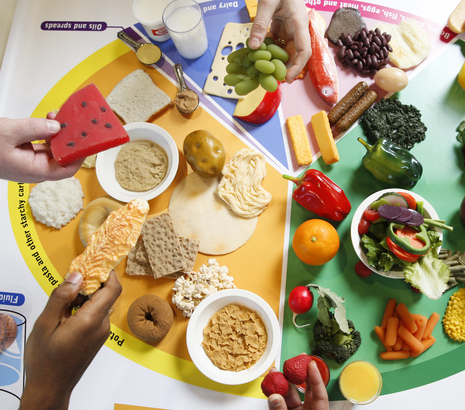 A typical day in the life at Herts
Hello! I'm Maia and I'm just about to go into my second year of studying Dietetics! (Most people go blank when I say Dietetics so think of it as the science behind food and nutrition!)
As a Dietetics student, my day always starts with a killer breakfast! My go-to is chocolate orange oats but I sometimes have pancakes – depends on how much time I have! I live in Barnet; a few towns away from Hatfield and therefore I commute. My commute is one of my favourite parts of my day, as I drive, and the roads around the university are rural and beautiful – particularly on those frosty winter mornings!
When I arrive at uni, I grab a coffee from either the Starbucks or Costa we have on campus. Then I'll head for a morning of lectures and workshops. I love that every day is different and walking between lectures there is always something going on at the university – whether it's a vintage sale at the Forum or a mini lunchtime concert.
For lunch, I sometimes go and choose something from the Forum restaurant, or I'll bring my own! I often want to do a little reading before an afternoon lecture, so I'll take a packed lunch to the library and find a cosy little nook to spend an hour or so! There are so many great little comfortable spaces to chill or study in across both campuses, and I and my course mates often find one for lunchtime!
After lunch, it's usually time for some more timetabled work. The Dietetics course at Herts is really varied, so I'll often have a day with lectures, seminars, workshops and lab practicals, both in the science building and in the dedicated diet lab for Dietetics and Nutrition students!
At the end of the day, I walk to the bus stop to get the park and ride the bus back to my car. This service is great by the way! Saves me having to walk to the car park when I'm tired or it's getting dark. I plug my music in and drive home!
Once home I like to catch up with my family over dinner and then after dinner is usually when I will start some reading or revision depending on the day. I keep a big folder on my desk where I can add any notes from the day, and I try and keep it organised! Then, sometimes I'll head to the gym and other times I'll see some friends, it really depends – but it's important to me to keep a good work/social life balance and my schedule really allows me to fit all of this in!