Lobsong - Why I chose Herts
January 1 2020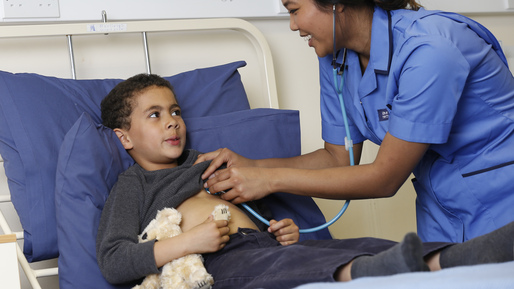 Why I chose Herts
Hi, I am Lobsong. I joined the University of Hertfordshire in 2018 for a nursing course. When I was applying for universities through UCAS (Universities and Colleges Admissions Service), I was quite confused when it came to choosing one out of five universities. I went to open events, watched YouTube blogs about many universities and read articles about them. After going for interviews, exams, and open events, I made up my mind to choose this university. There are many reasons why I chose Herts, but the three main reasons are:
I was glad to learn from day one that the University of Hertfordshire offers a wide range of opportunities for students. The university website supplies details about various scholarship schemes that are available to students from various courses.
It also offers many part-time job opportunities such as student ambassadors programme or working in the student union's shops. Furthermore, there are a lot of extracurricular activities such as sports session, doing art, mindfulness sessions, weekly walk with a group of people, movie nights and book reading sessions. Then there are social events such as cheeky Wednesdays and concerts held in our on-campus night club at Forum (College Lane) or in EleHouse.
The university is equipped with many facilities that enhance the lives of students. For instance, we have university buses known as Uno bus running across the city. I live about 11 miles away from the university and it only takes me about 12 minutes to get there with Uno Bus. Without Uno, I would have to take two buses and a train which would take me at least an hour to get there. There is also shuttle bus service that is free for the students to travel from Park and Ride near College Lane to de Havilland.
In addition, there are two big libraries each including a quiet zone so that students can study according to their preferences. During the practical sessions, there are many types of equipment such as mannequins, hospital beds, a practical room that looks just like a hospital ward equipped with all the necessary resources that help us to understand and learn skills thoroughly.
The surrounding of Herts impressed me when I first came to an open event with my friends. The university was filled with trees, gardens and beautiful flowers that blended well with various buildings that were spread across the university. There are also many shops and restaurants where you can socialize, study or just enjoy a warm cup of coffee during lesson breaks. If you get stressed, you can go for a walk and visit the little forest within the university compound. Many squirrels and beautiful birds will greet you there. If you are lucky enough, you will also meet a sweet cat waiting for a cuddle. Being away from the busy city reduces noise pollution, ensures peace and enables you to enjoy the splendid view of the countryside from your desk in the library.
In short, I love my life at the University of Hertfordshire, I am so glad I chose Herts!