Leah Thomas – Studying during a pandemic
January 1 2020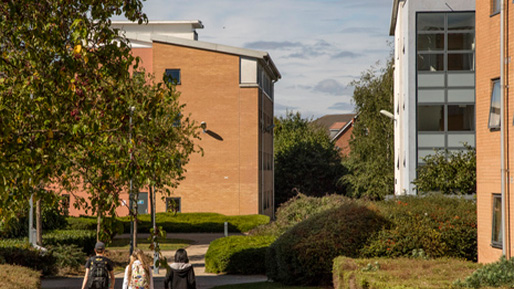 Experiences of my course
I am happy to say that I have many positive experiences here at university especially regarding my course. The University of Hertfordshire offers a lot of co-curricular activities for my course which is one of my favourite things about the University. I study criminology and criminal justice, and just recently they started a 'becoming a detective' co-curricular activity for the criminology students. This is just one of many opportunities they have for students to get involved in. I found this one particularly good as they got a real detective to deliver the session which I found better. The turnout was also better than expected. It was very engaging and at first it was nerve racking to get involved in the discussions and debates but once it got started, I loosened up a bit. It was also insightful as I believe it can help find out the direction I would like to go in the future regarding careers. We went through different ways you can track down witnesses when needed, the type of evidence that is admissible in court and the kind of questions one would ask victims and witnesses along with so much more. Another fun experience I've had on my course was a trip to an old court from the 1800s, for one of my modules. It was for my History of Crime module and we re-enacted a court case from the 1800s. I was happy with the trip since it was fun and I met new people that I didn't even know were on my course.
University during the pandemic
I'm grateful that university life during the pandemic has not changed drastically for me. Quite a bit has changed which is inevitable due to the circumstances this year, but I can still do the things that are essential for my learning like go to the library on de Havilland. The library and most study spaces are still open which is good because I cannot work in my room. The enterprise building which is a study space and café is open but since lockdown the café closed. The library is open until 10pm, as opposed to before when it was open 24 hours, due to the pandemic. I am able to still see my peers since my learning is currently 50/50 online and in person, however I am aware of the precautions the University will be taking in December due to coronavirus, which is moving all learning online. For example, my seminars will now be online zoom classes along with lectures. The University is also allowing a period where the students can travel home for Christmas which is reassuring. I feel safer with the precautions the University has been taking regarding the pandemic and lockdown. For the in-person seminars we were required to wipe down the desks and social distance within the classroom along with wearing masks. Each room has stickers on the desk so that it is clear where we can sit in order to social distance to help stop the spread of the virus. In terms of the pandemic it hasn't necessarily stopped me from participating in co-curricular activities and I am still enjoying my time at university.