Lauren - Why I chose Herts
January 1 2020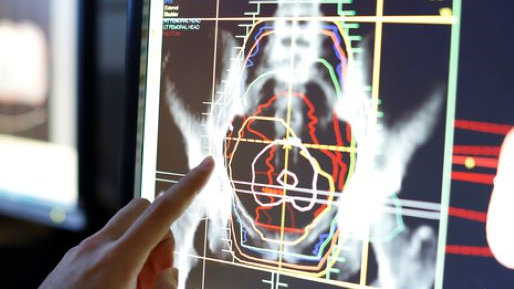 Why I Chose to Study Radiotherapy and Why at Herts!
Hey! I am Lauren, a radiotherapy and oncology student about to enter my third and final year of my degree. Before going to University, I studied my A-levels at school, chemistry, physics and -sychology. I have always loved my sciences and had a large passion for helping others. I wanted to find the perfect course that fit all my interests and after some researching and help from my earlier institution, I found radiography.
Next, it was the decision between diagnostic and therapeutic radiography. I went to visit some clinical departments in hospitals. I would highly recommend, it truly helped me make my mind up between the two professions. Personally, I chose the therapeutic route due to the patient rapport you build, seeing the same patient for a few weeks instead for a few minutes.
Why did I choose Herts though? Well on all my visits I got 'the vibe', you know the one where you feel safe and everything feels right! But if you want something a little more measurable...
All the staff members were supportive in my decision making throughout the selection and interviewing process. The facilities across the whole campus are brilliant; the Learning Resource Centre (LRC), the planning lab, the virtual environment radiotherapy training suite and Computer Tomography (CT) scanner.
However, there is not only course-specific advantages. Moving away can be a pretty big thing and knowing you are supported and safe while moving is crucial. The University of Hertfordshire gives you so many opportunities to access help to make your experience the best it can be. There are great accommodation facilities, I lived on campus for two years and for my final year I am commuting from Essex. The accommodation is new and modern with lots of different options and prices including central accommodation hub to help with all your queries. It is an on-campus university meaning everything you need is on-site, but you are not far away from a shopping centre, supermarkets and the train station which can get you into London within 30 minutes. There is a nightclub on campus and free transport to other clubs nearby (if that is your thing). Societies for me were one of my biggest supports and there are hundreds to choose from, I am part of the Christian Union where there are opportunities to meet three times per week.
I have grown so much since being at University, learning skills for my course, making new friends, and even just cooking, cleaning, and washing my clothes for myself. It has made me feel more independent and confident in the person I am becoming, and the University of Hertfordshire helped me do that!