Kamila - Why I chose Herts
January 1 2020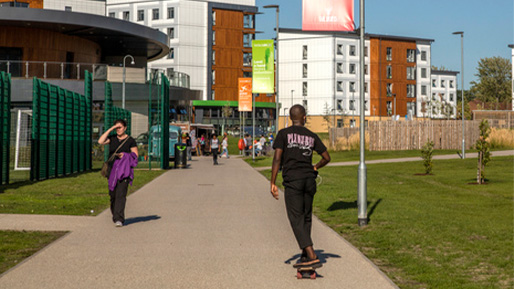 Why I chose Herts
When deciding on which university to choose I was thinking about many factors. I tried to consider both academic life and my free time. Academically, I chose Herts because of the amazing Business School. I was convinced that the lecturers will provide me with all the knowledge that I will need when starting my career and I was not wrong. Even during my first work experiences I have references and went back to what I learned in the university multiple times.
I also decided to go to Herts because of its facilities. I have lived on both campuses and used both Learning Resource Centres (LRCs), which turned out to be amazing! They not only have teaching materials but also have quiet zones that will help you study and write your assignments. I am also a health-oriented person and having a gym on both campuses came in handy. I was able to go there straight from my classes saving me time. The food available at the restaurant has also been useful when I forgot to pack lunch or was too busy to make one.
When choosing a university, it was important to me for it to have nightlife. When will you party if not in your early 20s, right 💃?! Fortunately, Herts has an amazing club with many themed parties that will keep you up all night! If you don't enjoy dancing and just want to grab a drink with your friends, EleHouse is your place to go.
After studying in Herts for three years, I can honestly say these were some of the best experiences of my life. I have made amazing friends for life, grown as a person and received a great education. If I could make the decision again, I would choose Herts without a doubt! 💞