Jess - Week at a glance
January 1 2020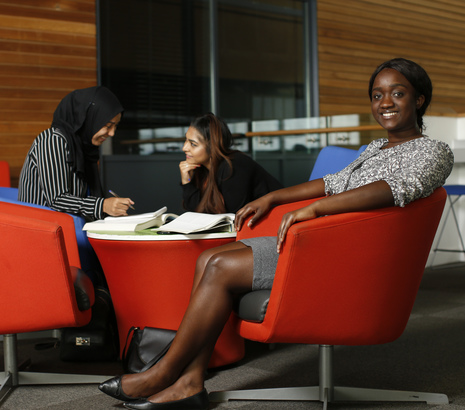 My week at a glance
So, I applied for this course through clearing and it has been a highly educational and enjoyable two years and I am incredibly happy that I was told about this course through my teachers at the other campus. The way that our course works is that you go to your local consortium college (whether that be: Oaklands, West Herts, North Herts or Herts Regional- my college) and you learn a similar specification to those at the university campus, however, the material taught varies slightly in the way we carry out tasks; taking a more practical approach instead helps prepare us more for the workplace!
In the second year of our course, the biggest project we completed was a work-based learning project worth 30 credits. If we failed this, we would fail the entire year. This project asks for us to carry out research and make our own report. Having finished this project, I really enjoyed the process. This is the module with the most focus in year two due to the fact it carries the most marks!
My course is taught from Hertford Regional College, Ware Campus, one of University of Hertfordshire's consortium colleges and the requirements are for me to be in two days a week. In the first year of my foundation degree, I needed to come in on Tuesday and Thursday. In the second year, it was Thursday and Friday. A typical day of a student at our college as part of the HE (Higher Education) department would look like:
09:30 Lecture starts - Our one to one lecturer would begin their lecture at 09:30 in comparison to a normal 09:00 start at University. Our first day in the week would normally consist of a 09:30 lecture until 11:00. However, despite that fact that this may seem quite long it goes by quickly as the information we learn is never too bulky to keep and is delivered in a fun and educational way.
11:00 -15/20 minute break
11:20-12:30 - Group discussion and extra topics normally discussed- we would normally discuss in our small class size (around 10 of us) about what we think about the topic we are learning about, whether we agree/disagree with each other,
12:30- 13:30 - An hour lunch break
13:30-14:30 -Class resumes
14:30- 14:15 - Second section of the day
14:30-15:15 - Lecture two
15:15-15:45 - one to one tutoring- progress checks- are you meeting your targets? what is your weekly attendance, have you been attending on time? how do you feel you are getting on? what is something you are struggling with?
15:45-16:15 - Last section of the day- Something which may at first appear off-putting about the foundation degree course is the normal day of our class and how similar it may appear to a normal school or working day. Personally, this has been very good in getting me into work mood which is the main aim of the course as it tests your punctuality, your ability to present original and organic ideas with substance and lastly tests your ability to get on with others (ie future colleagues). The course really prepares you for the real and competitive working world.