Jake F- Why I chose Herts
January 1 2020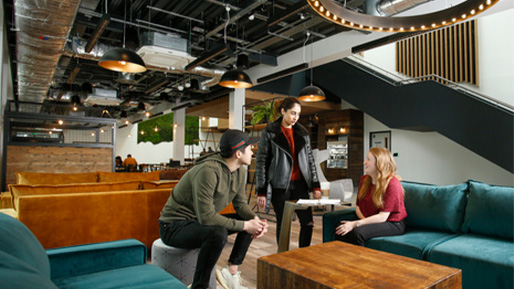 Why I chose Herts
When I attended the open day and had the subject talk, Herts was able to relay confidence in their teaching abilities and the course itself, that other universities I visited were not able to do. They really sounded like they knew their stuff, and this was backed up by statistics in student satisfaction and almost 100% of students being in further education or work within six months of graduating. The course itself also sounded more suited to me as it was a mix of creative and technical teaching compared to some universities being much more technical and less practical and creative.
The facilities were impressive, and I could picture myself working in the labs and studios as we were shown around. I had never accessed any sound equipment before I had gone to university so seeing these facilities up close was a very motivating experience.
The course lived up to my expectations and I really enjoyed being taught there. The staff were very friendly and incredibly knowledgeable in their respective fields of work and I can't see how it could have been improved.
I also felt that I could imagine myself at Herts much more than the other universities I visited. This may have been due to it being a campus university where most of the University is based on one campus. This made it seem like a true community and a busy, bustling place full of young people like me. The campus itself was very appealing due to the modern accommodation facilities and other stylish buildings and spaces. The College Lane Campus has a very homely and connected feel due to the Oval building which sits surrounded by accommodation blocks. It, therefore, gave the impression of being very social which was appealing as I was overly excited about meeting many friends during my time there.
Another reason I chose Herts is its proximity to London. I love cities, especially London, and being so close was massively appealing to me. It was only 20 minutes on the train, and I took opportunities to travel there when I could, meeting family and friends and working in the city centre on some occasions. It also meant travelling home was easy as I could get a direct train to Manchester from London.
Going to a university far from my home was not an issue for me, if anything, it was more appealing as I like to experience living in different areas. It can be daunting moving far from your family, but you will meet so many people very quickly and soon, the university will feel like your home.