Jade - Things you should know
January 1 2020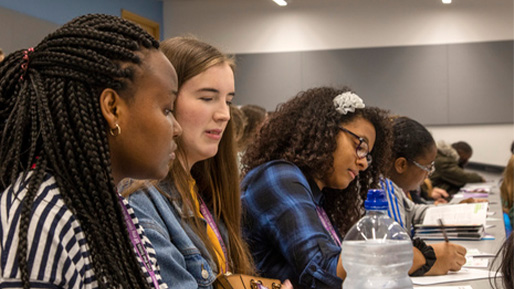 Things you need to know before studying English Literature at university
Hi! Here's what I think you should know before studying English Literature!
Reading, Reading and More Reading 📚
As you can imagine, an English literature degree revolves around reading, but the course content is amazing so it isn't boring! Taking regular breaks can help to make the load easier. I often switch between modules whenever reading just to change it up! If you love reading this is definitely the course for you! If not, don't worry this course could even help you learn to love to read! 📖
Studying literature is not just written essays and exams. Although this does make up a large portion of how you will be assessed, English literature will have you presenting, leading sections of a class or working on group projects. Of course, each module is different, so all assessments will be made clear at the beginning of the module by the lecturer, as well as module choice days to give you a little insight before you start the course. 🔍
Each of the modules run differently. Most will include lectures, generally, they will consist of your lecturer presenting you with information regarding the topic that week. These tend to be followed by a seminar, where you will discuss that week's reading with classmates and lecturers - each of these tends to be 50 minutes long. 🕐
The other option is participating in workshops, these generally run for two hours, they are a bit more interactive that lectures and seminars and involve more group work 👭👫👬
All the different class types have their benefits, you can bounce ideas off other students, and you will learn something new every time you step foot in a classroom!
Learning at university is much more independent that what most people are used to, it can be quite daunting, but it really is nothing to worry about! There is so much support available that even if you are taking a while to adjust, the lecturers will be there to help you! It is important to remember to relax whilst at uni, but it is very easy to get distracted and go on a Netflix binge 📺👀
You need to develop a bit of discipline so you can use your time wisely and find a good balance between working, your social life and relaxing. It's all about finding the right balance for you! ⚖️
Adjusting to uni life can be tough, but take the adjustment at your own pace and you'll do fine! Remember it isn't all about studying, make sure you have fun and enjoy yourself too🎉🎊