Itziar - Why I chose Herts
January 1 2020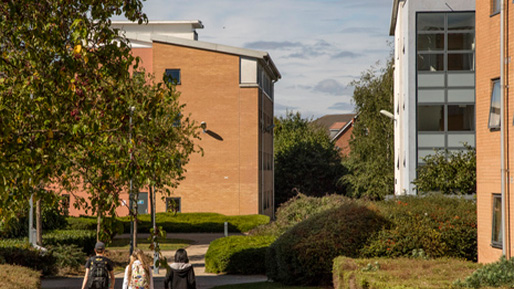 Why I Chose Herts
Hi! I am Itziar and I will be entering my final year in BA (Hons) Design Crafts (Jewellery). My family and I have been living in Hertfordshire for a few years. Because of my personal circumstances, staying local was quite important. I was excited to go through university experience again, this time as a mature student. However, as I had to finance it myself, my choice had to tick a lot of boxes.
I attended a UCAS (Universities and Colleges Admissions Service) fair with a few friends out of curiosity, just to see how it would feel to consider doing some art course at university. It was an eye-opening experience. There was quite an ample choice in the area, more than we had imagined. Unfortunately, when we went to ask about the course that they offered, most universities (prestigious or not) had little or no information. Some of their ambassadors didn't even know that the courses we were curious about existed at their universities! Very disappointing. We ended up having to pick up quite a load of brochures to do our research back at home (something we could have done online without having to travel to London).
The day was saved by the very vibrant and colourful team of ambassadors and staff representing the School of Creative Arts at the University of Hertfordshire. They managed to answer most of our questions: finances, facilities, timetables, how the courses could work around family life... and we even got engaged in a picturesque discussion with one of their members. Overall, an exceptionally good impression of what was likely to be our experience if we decided to come to Herts. Besides this positive starting point, the prospect of spending a year having a go at four disciplines was a winner for me. In fact, although I applied to do the ceramics BA, by the time we were starting our second year and we had to make a choice, I had already been convinced that jewellery was the way to go. Great decision, it seems!
Another point that I think students who come here are likely to enjoy is the proximity to London. Only 20 mins from central London, one can easily enjoy the advantages of the big city: concerts, exhibitions, sports events… or anything else you may think about! If you prefer quietness, there are lots of pretty towns and villages around, and great pubs along beautiful walks in the countryside.
Whatever your taste, there is something waiting for you at the University of Hertfordshire.