Emily - Why I chose Herts
January 1 2020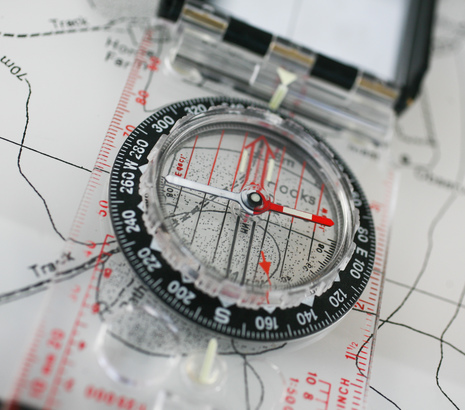 Why I chose Herts
Hiya, I'm Emily Ashwell, and I'm currently a second-year undergraduate student studying Geography (.... yes, rocks and the world). I'm from Waltham Forest, just outside of Central London and from the beginning Herts as always, a possibility for me, firstly because of the distance from home. Myself, like many other people, really wanted to go to University and live in accommodation to get that infamous student life experience, but also wanted to get out of the family house for a bit - but keep coming back home lots and lots 😊
However, the real turning point for me was when I first visited the University. I can remember sitting in the on-campus restaurant in the de Havilland Campus, just generally taking over my options and my future when suddenly my mum bursts out into tears – I didn't think this was massive because she cries at EastEnders episodes ... However, I asked her why she was crying and she told me that this is the only place that she could see me being myself at, and being comfortable in myself here – and that really helped confirm my decision and make my mind up that Herts was where I definitely belonged and could be my second home away from my real home, with its close community and family/home-like feel.
Since arriving here, this has been solidified by the overwhelming support from the student support and welfare teams. Believe me, University isn't like you see it in the movies if that's what you're expecting. It will make you 100% more emotional than you were before but will also take you on a journey to discover yourself and that is the most important thing. Since attending University, I personally have dealt with a lot of mental health issues, but the support here has made me feel comfortable enough to seek their help, in which has helped me to overcome all my worries and doubts. The wellbeing and support team here have truly helped me in ways that I cannot even explain. They are the most supportive service and a lovely group of people that you will ever meet and have completely changed my life for the better, especially as a person who can get quite emotional and is really family orientated. The buddy scheme here, as well as advice and support, have given me the opportunity to have a platform to be myself, feel more comfortable and settle in comfortably, but also help other people be the best that they can be and really come out of their shell to be them and get the most out of their university life and University education 😊
Another really poignant reason why I chose Herts was because of the fact that the minute that I stepped onto campus, it felt like a community or family where we all in this together and looking to achieve the same thing. I am a real family orientated person, and this meant that it was hard for me to go away to University. In the beginning, I was still nervous to go to University, but I decided that I needed to follow my dreams. With my family's support behind me, I was able to move to university and complete the first two years with them behind me and still feel like I was at home. This University opportunity and those given to me whilst here has been the best thing for me and my life. This University and the experiences I've had have completely changed my life for the better and made me who I am today – you just must do it and follow your dreams.
There is so much going on, on campus constantly and so many activities and opportunities for events occurring that you are constantly busy and feel like you're achieving something or making the most out of your university life. Because everything is all on campus, you can always be sure to find something crazy or different which totally makes your day unique and interesting – but hey, it's all in a normal day at the University of Hertfordshire. This busyness and involvement really make you feel a part of something and like you are always getting involved, and by the end of this experience you will have really made the most out of it. These can open up so many doors, connections, relationships and contacts/links to you for the future – especially because of Hertfordshire's amazing alumni and business connections in the real world, which can help take you to different places in the future and create/begin your real life, helping and supporting you to create the successful and special future that you have always wanted with the unique skills you gain here.
My one top tip for beginning University is to just make sure that you are comfortable and be yourself. It is a massive step to take, and not everyone in your family might understand what you are going through, but as long as you stay true to yourself and make sure that you always do the things that you love and make the most out of every opportunity that you are given – no matter what people may say, you will have the absolute best time. You will have an amazing time and really see who you are and what you are made of.
Good luck with everything, stay safe and healthy and we really hope to see you soon!