Emily A - Why I chose Herts
January 1 2020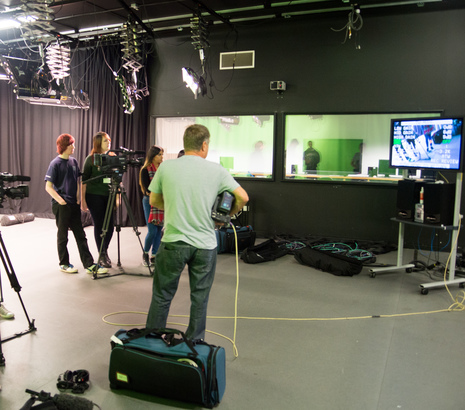 Why I chose Herts
Hi, my name is Emily and I have just finished my first year at the University of Hertfordshire on the Film and Television Production course. I have absolutely loved my first year at Herts, and I would recommend this course and University to anyone thinking of studying film and tv production.
Moving away from Guernsey to attend university seemed quite daunting at first, but I settled in a lot quicker and easier than I thought I would. Everyone here seems nice, and I have made some amazing friends in my first year here.
I always knew that I wanted to attend a big university with a lot of students, so the University of Hertfordshire was perfect! I also love that they have such a high focus on sport and extracurricular activities, and the Sports Village on the de Havilland Campus is a great resource.
My advice for students coming to university would be to do your research and really figure out what you want to get out of university and what you want to experience during your time here, to find a university that is right for you. I would also recommend that you try and visit as many prospective universities as you can at their open days because I had already visited five other universities by the time I came to the University of Hertfordshire's open day, and (excuse the cliché) but from the moment I stepped on campus, I knew this was the university for me.
Thank you for reading and I wish you all the luck in your university journey!