Elizabeth - Things you should know
January 1 2020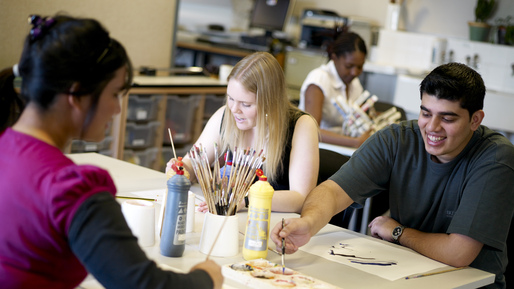 Things you need to know before studying Primary Education with QTS at Herts
Hi! I'm Elizabeth, I have just finished my second year of Primary Education at the University of Hertfordshire. I am going to give you a little insight as to what I think is important to consider when starting university.
It is important to know that if you chose a course and do not get on with it, then it is ok to look at other options that might suit you better. This happened to me, I initially started my university experience enrolled on a physiotherapy degree. Soon after my first placement on this course, I started feeling that this wasn't right for me and I wasn't enjoying it as much as I thought I would. To begin with, I thought I might just be homesick or finding it hard to be on my own when I only had a few friends, so I bottled it all up for a while. However, after this had gotten too much for me and I really wasn't feeling the course and dreading my second placement, I finally built up the courage to talk to someone about it and they were helpful! It is always important to talk to people if you don't feel right or something is bothering you, whether this is your family, friends, course tutors or the student wellbeing team on site. It is always best to get things out that bother you, so others can help you find a way to move forward that is best for you. After talking to lots of people and taking time to think about what I wanted, I chose to change courses the following year and now and absolutely loving my time at university. I have made such good friends and have had the best experiences because I finally decided to talk to someone about what was bothering me and found a way that suited me much better.
With all this in mind, it is vital that you consider your wellbeing and take time for yourself. It is important to manage your time well, by splitting this between university work, socialising and taking some time out for yourself. If you manage your time well, your university experience will be so much better as your prioritising the right task at the right time. Consider what makes you feel best if you don't feel in a good headspace to work, take some time off for your wellbeing, but ensure that university work is done before deadlines!
University life can be different from what you might be used to. It is a positive step if you chose to do what helps you the most. University life will encourage you to take on responsibilities about looking after yourself as well as managing a budget (something I am not the best at) It will be one of the best experiences you will ever have, aside from the challenging work, as you will meet lifelong friends and have experiences you will never forget!
I wish you the best of luck with university and your course.