Eleanor - Useful tips
January 1 2020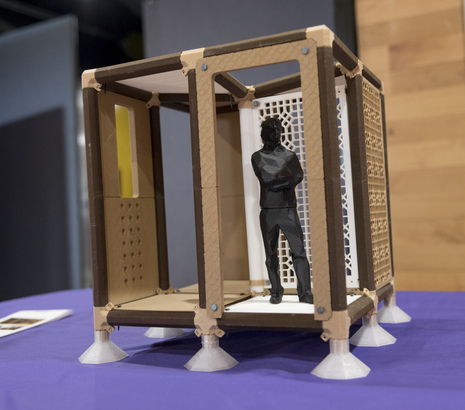 Useful tips for studying Model Design at Herts
Here are a few things I wish I knew before coming to study Model Design. They aren't obvious to you until after you have already started in my opinion.
I came to university straight after school and so had an exceptionally long holiday from the end of school to the start of university. When I started in the first year, I realised how my drawing skills were lacking compared to what they were like at school. What I wished I had done was carried on drawing over the summer in the run-up to university. Even if this would have been a few sketches every now and then I really think it would have helped. During the first few weeks and projects in the first year, I was slow to get back into the swing of sketching and accurate drawing.
Useful tools to start with
Where they do give you a list of tools that would be useful to have before you start, I do think that some are more important to get the right kind or just were missing off the list.
Cutting mat – a cutting mat is useful for not only cutting on but also making the desk you are working on clear and a nice flat surface. It also makes it clear to see any small pieces you are working with.
Scalpel - A lot of first-year is based on advancing your hand skills and a scalpel is essential to be able to do this. I would also make sure you have lots of spare blades as well.
Steel ruler – This is essential for not only measuring with but using to cut a straight line with the scalpel. The steel ruler is best if you get the type that has zero measurements at the very end.
Engineer's square – This is the best tool I own and is so helpful especially at the beginning. When I read the tools list before I started, I made the mistake of getting myself a big one (way too big for what I needed). The best type to get is the one that is small and made of metal.
Spring clamps – Once I got around to buying these, they made my life so much easier and I wish I had them from the start.
Safety specs – Having your own safety specs is a necessity, not only for your safety but also the ones you can borrow are just not as nice as well as there only being a few. It's also just nicer to have your own in general.
Pencils – It sounds obvious, but a good sharp pencil will help a lot.
A4 sketchbooks – All projects will need two A4 sketchbooks. I made the mistake of getting a 'really nice' sketchbook at the start of the year when all I needed was basic ones to keep me going as each project ideally needs two new sketchbooks. There is really no need for expensive sketchbooks (The art shop on site is good for these!).
These are just what I would recommend starting with. Over the years you will know what works best for you and will buy your own set of helpful tools.
I hope this helps as I feel if I had been told these I would have had a smoother start to university and felt more prepared.