Eleanor - Week at a glance
January 1 2020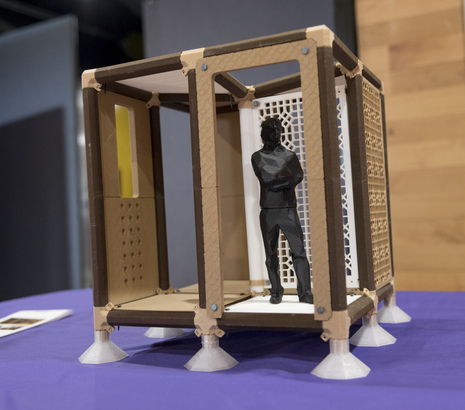 My week at a glance
Model Design is an all assignments course, some practical and some written. Typically, this will mean that not a lot of the week is kept to a specific timetable. Each year you will have a three-hour lecture each week for your written work module. (This module is about 25% of the course). For my first year, this was on a Thursday afternoon and for my second year, it was on a Tuesday afternoon. This is the only fixed regular contact time you will have. The rest of the time will be filled with your own planning around your current projects and depending on at what point of the project it is there will be tutorials timetabled in. Here is a day to day of what you could expect on those days (but not all in one week):
AM – Intro talk
PM – Tutorial (group A)
AM – Tutorial (group B)
PM – Lecture [fixed each week]
PM – Nothing will be timetabled here
AM – Tutorial
PM – Tutorial
AM – Show and Tell Presentations (group A)
PM – Show and Tell Presentations (group B)
These are when they may usually happen but not always. During the rest of the time when nothing is in the timetable, it is your time to manage. This could be a mixture of things you could be doing. Some pieces of equipment need booking onto so you will need to look ahead to see what is available and whether it lines up with what is timetabled at the time. Time management skills are vital with this course and they will develop throughout the years, they certainly have for me!