Eleanor - Guide to the facilities
January 1 2020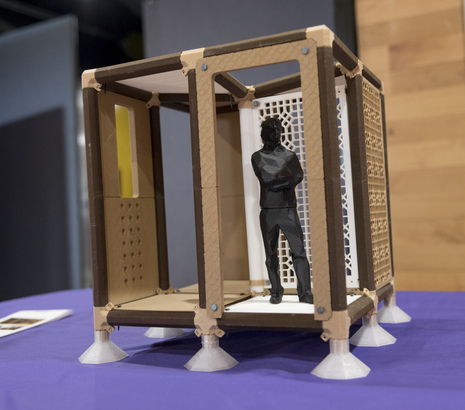 A guide to the Model Design facilities
The model design course is part of the School of Creative Arts and because of this, it means as a model design student you have access to all the creative arts facilities. Most of the facilities not related to the model design course will need booking onto. The main two buildings you will be working in are the Art and Design building and the Todd building.
The Art and Design building is made up of three floors: LG, G and first. The area specifically for model design students is the 3D design studio on the first floor. Within the studio, there are individual benches to work. As a model design student, you will have your own desk to work at and store your tools and materials in the locker attached under each desk. Many of us like to add personal touches to our desks to make them our own. This is not only for the practical purpose, but some like to do it to make them feel comfortable in their environment. For me, I made two standing shelves to go on top of the desk to allow it to be more organised.
The 3D design studio is a large area where all three years of work. At the front is the first years, then the second years and at the back of the studio is the third years. At the back, there is also a route to the one of the 3D workshops downstairs. At the front of the studio, there is a side room which is where most the lectures for all three years takes place.
The 3D workshop directly below the studio is heavily used by the model design students. Within the studio, there are lathes, milling machines, pillar drills, laser cutters, 3D printers, bandsaws, disc sanders and many more. There is also a spray booth and moulding room just off to the sides of the workshop. I am in this workshop for a lot of my work. As well as this 3D workshop there is another one which is used by model design students. In this workshop, you will find our character students as there is a much cleaner space to do sculpting. The workshop also has areas to do metalwork. There are other workshops around the Art and Design building which are used more by other students of the School of Creative Arts.
The Todd building is attached to the Art and Design building and is used by model design students to do any computer work in the computer suites. This is for CAD (Computer-Aided Design) work that needs to be done. The main programmes we use are Corel Draw and Rhino 6. There are some computers up in the studio however in busy times it is easier to access one in one of these suites.