Ayooluwa - Week at a glance
January 1 2020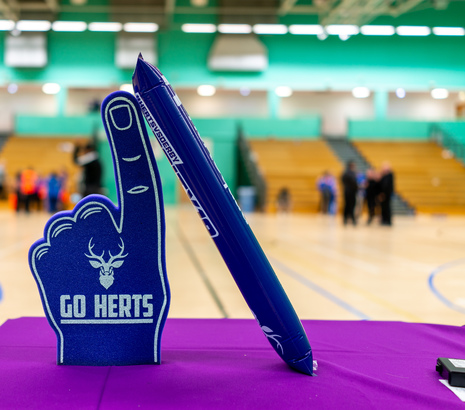 My week at a glance
To start off the week I look over my timetable so that I am aware of what lectures, practicals and workshops I have. This is because my timetable doesn't stay the same every week and I like to plan around my timetable. I make notes during my lectures and then go over them afterwards with some essential reading. All my lectures are two hours long and the times for practicals vary. I usually have a maximum of two or three sessions per day and there is free time during the day. If there is a 30 minute or an hour break between lectures, I would usually get something to eat at the restaurant, SU shop or library café.
Due to the assignments I get given either individual or group ones, a lot of my time is spent in the Learning Resource Centre (LRC) with my course mates. When given my assignments I plan them according to the due dates and the word count. Also, I do some research by reading online journals for a good foundation. To get extra help with lectures or assignments I book tutorials with my lecturers and I find them very helpful. Sometimes I feel overwhelmed or I don't know where to start but asking for help from my lectures makes it easier.
When I am not focusing on my academics, I attend weekly sessions of netball, badminton, Zumba and roller-skating which is run by Active Students. I enjoy physical activities especially when they are free of charge so taking part in this programme is a great way for me to spend my free time. It gives me the chance to let my hair down and bond with my friends and other students. Also, on Wednesdays, I attend a Christian fellowship called RCF. I enjoy it because I allow me to grow my faith and meet amazing people. And of course, Netflix & YouTube = Chill Time!!!
Within the university, I work part-time as a student ambassador. As my weeks can be loaded sometimes it is important for me to balance my work, social life, well-being and academics. This is my main aim because I want to achieve the best grades I can accomplish and have a great university experience. As I was told before coming to university, 'University will be one of the best experiences of your life,' and this statement is spot on.