Geography, Environment and Agriculture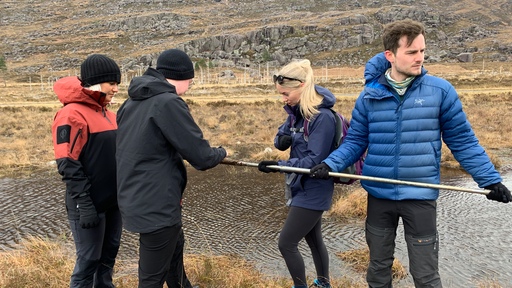 An understanding of the world from social, economic, political and environmental perspectives has never been more critical.
Our geography degree is aimed at students who want to develop their knowledge of our rapidly changing world by combining elements of physical and human geography.
The environmental management degree at the University of Hertfordshire – which can be combined with a degree in agriculture – is designed to develop your understanding of environmental processes, their measurement, and the techniques used to better manage the inter-relationships between society and the environment.
Facilities
Our facilities include extensive computing and informatics resources are complemented by several well-equipped specialist laboratories, staffed by experts.
We have four dedicated laboratories for geographical and environmental science. They house field study materials and aerial photography; IT and research resources for geographical information systems (GIS) and remote sensing; equipment for testing sediments; petrological microscopes; geological maps; and a rock and fossil collection.
In September 2016 we opened our stunning science building brings all our science facilities under one roof. Light, airy and full of state-of-the-art equipment, it houses laboratories, cutting-edge research technology and areas for informal learning and socialising.
Our Bayfordbury Campus covers over 40 hectares and consists of a variety of habitats including amenity grassland, semi-natural woodlands (secondary and ancient), grasslands, ponds, a Lake, scrubland and hedgerows. The main building houses the student teaching and project labs as well as controlled environment chambers. There are also a number of glasshouses and an experimental plot. Students and staff from the School of Life and Medical Sciences use the campus as a field centre and have access to all the facilities mentioned above.
Courses
Undergraduate courses
Postgraduate courses