Current winners
2020
UK Alumnus/Alumna of the Year
Theresa Lola
BA(Hons) Accounting and Finance, 2015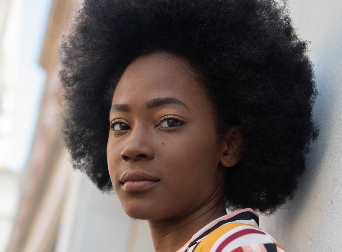 Theresa Lola was born in Lagos, Nigeria, and moved to London, England in 2007 when she was 13. In 2015, she graduated with a first-class degree in Accounting and Finance.
After university, she took part in the Barbican Young Poets programme. Shortly after she was shortlisted for the 2016 Bridport Poetry Prize and later won the 2017 Hammer and Tongue National Poetry Slam. In 2018, she was joint winner of the 2018 Brunel International African Poetry Prize.
In that same year she was commissioned by the Mayor of London's Office to write and read a poem at the unveiling of Millicent Fawcett's statue at Parliament Square. A year later, in April 2019, she was announced as the 2019 Young People's Laureate for London.
Theresa was chosen to feature in the September 2019 issue of British Vogue, entitled Forces for Change, by the issue's guest editor, Her Royal Highness the Duchess of Sussex. Theresa features alongside poet and artist Malika Booker, in a section called 'Leaders and Proteges'.
In 2019 Theresa's debut full-length poetry collection 'In Search of Equilibrium' was published by Nine Arches Press, described by Pascale Petit as a "glorious hymn to being alive and wounded".
Theresa will be featured on our alumni wall and was a key contributor to the 2020 Festival of Ideas Reimagined event.
International Alumnus/Alumna of the Year 2020
Chika Madubuko
MSc Biotechnology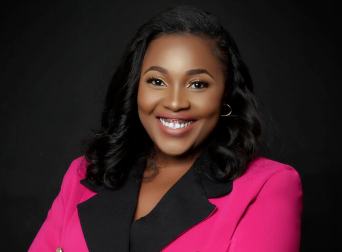 Chika Madubuko is a business professional, Bioengineer, Microbiologist, Entrepreneur and a job creation advocate. She has business experience spanning across three continents and blue-chip multinational companies. She was Inbound Quality Control Officer at Amazon UK before she moved back to Nigeria.
She quickly got the role of Business Development Manager at Nigeria's pioneer Agritech Company, Novus Agro where she increased its market share and launched the 'Money at Hand' campaign which connected rural farmers directly to FMCG conglomerates in Nigeria.
Chika joined Guinness Nigeria Plc after this as Business Development/Sales Executive and was part of the team that increased the Malta Guinness depletion rate and market share in Northern Nigeria before she launched Greymate Care.
She has won numerous awards including the 'She Leads Africa Accelerator 2017' Bronze Prize, a Laureate, Women in Africa Initiative, Morocco and most worthy of mention, is on the 2019 Forbes 30 under 30 list of trailblazers.
Chika is co-founder and CEO of Greymate Care, a digital platform that connects patients to an insured and professional caregiver 24/7. Her team has grown to a staff of 20 and she plans to expand into other African countries such as Kenya and South Africa.
Chika has a degree in BSc Applied Microbiology and Brewing from Nnamdi Azikiwe University, Awka, and MSc Biotechnology and Bioengineering from the University of Hertfordshire.