Current winners
UK Alumnus/Alumna of the Year
Alexandria Lowry
LLB (Hons) Law / Hertfordshire Law School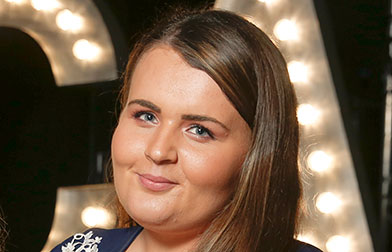 Alex, a graduate of the LLB and LPC programme at the University of Hertfordshire has recently been appointed a Justice First Fellow at the Royal Courts of Justice Advice in London and qualified as a Solicitor in 2018.
She is one of 15 Justice First Fellows whose training contracts were funded by TLEF last year. As part of her Justice First Fellowship, Alex had to set up a Justice Project of her own. Working in conjunction with the charity Refuge, Alex set up a consultancy service offering legal advice and representation to women to who may not usually be able to access it.
Since starting the project, Alex has supported around 50 victims of violence and has seen her project grow in size. Recently, RCJ Advice was awarded a £1.1 million grant from the Tampon Tax Fund to allow them to set up a domestic violence legal advice scheme, Finding Legal Options for Women Survivors - or FLOWS, for short.
The project involves partnering with a host of key nationwide networks, and it is expected to be a game-changer in increasing the number of domestic violence victims who have access to legal advice.
She is an excellent example of a University of Hertfordshire graduate making an impact in her field and contributing to the lives of others through her professional and academic training.
International Alumnus/Alumna of the Year
Serter Varol
BA (Hons) Business Administration / Hertfordshire Business School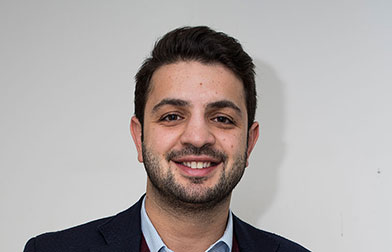 Serter Varol started his first company during his studies at Hertfordshire in 2008. He used to run business ideas through with this lecturers and tutors, and their input was invaluable at shaping his entrepreneurial plans. When his first business failed, they encouraged him to move on and start another.

His company, Mobven, is a fast growing, top tier mobile technology company, specialising in fintech products and services, with a team of 40.

Mobven's success over the last three years, as recognised within the financial and business service industry and beyond, has been quite phenomenal. Serter himself has been a candidate for 'Global Shapers Under 30' by the World Economic Forum.

In 2017 Serter was chosen from thousands of UK HEI alumni applicants to represent the University of Hertfordshire as a Finalist in the world-wide British Council Alumni Awards.

In January 2019, and for the second year in a row, his company has won the highly prestigious international award by Deloitte as one of Turkey's Fastest Growing Top 50 Tech Companies.

Serter is a fantastic role model for the University's international student community and a deserving winner of our International award.