Uche Amako
Meet Uche Amako, who followed his love of journalism and is a sports writer for the Telegraph newspaper
| | |
| --- | --- |
| Current job role | Sports Writer |
| Year of graduation | 2011 |
| Course of study | BA (Hons) English Language & Communication with Journalism and Media Cultures |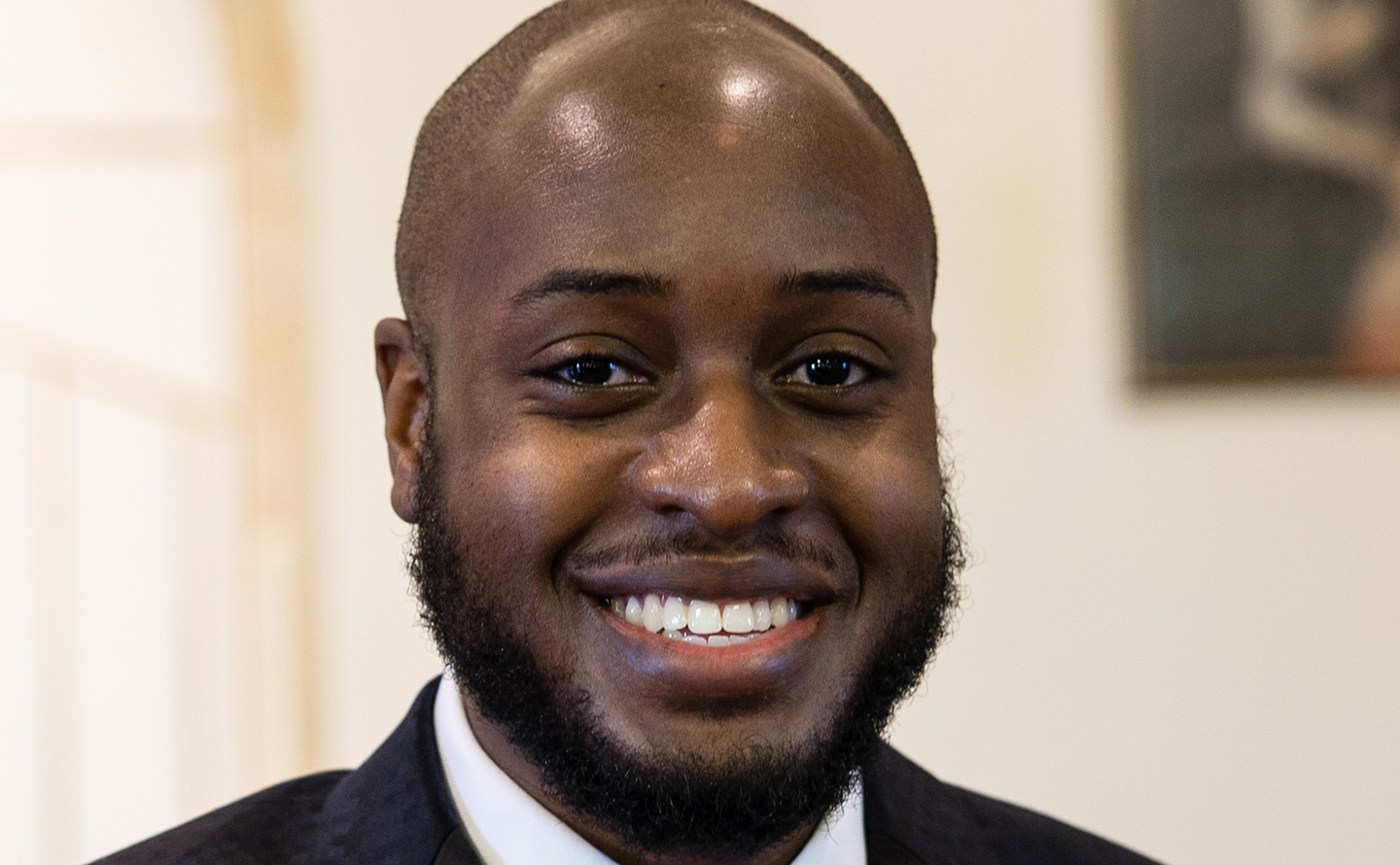 Uche Amako (BA (Hons) English Language & Communication with Journalism and Media Cultures) graduated in 2011 and quickly realised that he wanted to pursue a career in journalism. He is currently a sports journalist at the Telegraph and writes about tennis, football and Formula 1.

Uche looks back on his time at Herts and still feels that it played a major role in his development. He says, 'Studying at Herts has meant a lot to me. I was able to grow as an individual, make mistakes, have life experiences and realise what I wanted to do in life.
Ten years on, I'm still in touch with the people that helped make my experience special.'
Why journalism?
'In truth, I wasn't the best or brightest student but journalism did come naturally to me and I was good at it. And as a sports fanatic, the chance to report on my favourite team and athletes felt like a perfect fit.
I received great support and encouragement from my lecturers and that shaped my belief that journalism was something I can do and make a career in.'
Getting started
'There weren't many openings at the time I graduated so I chose to do another journalism course for five months which I knew would open doors for me at the end. I later studied for my NCTJ (National Council for the Training of Journalists) which was the final piece of the jigsaw. I also did some work with a local newspaper before moving onto nationals.'
A diverse industry?
When Uche started making his way into sports journalism, he didn't feel the industry was very diverse.
'Whether that meant I faced barriers, I'll never truly know but I knew I had the credentials and quality. It was simply about being given the chance. Fortunately, I do believe now there has been a shift for the better in terms of diversity but there is still much work to be done.
For all the talking, there is not enough diversity at the highest levels of journalism and that has to change because representation matters.'
Sporting greats
Uche points out some of his career highlights so far and says, 'I think I'd put being at Wimbledon 2019 for Federer vs Nadal and then Federer vs Djokovic as something that will live long in the memory. The three best tennis players I'll see in my lifetime, playing back to back on Centre Court. It was an amazing few days. I've interviewed all three of them as well and it's always incredible to be in the presence of greatness.
It would also be remiss of me, as an Arsenal fan, not to mention being at Arsene Wenger's final home game. That was a remarkable day and speaking to him afterwards was a tremendous privilege.'
Live blogging at the US Open
Uche is very proud of his recent work during the US Open Tennis where he was live blogging on Emma Raducanu's spectacular success. He says, 'Live blogs are an essential part of the digital content produced and a great way to showcase being an expert in a particular sport.
Raducanu's run in New York brought a huge audience to the website and ranked very well on Google. Carefully curating the build up, the match itself and the reaction is not easy especially when things are happening so quickly.'
You can read Uche's blog from the US Open on this link
The future
'Having joined the Telegraph at the start of the year, I see it as somewhere I could stay for the foreseeable future. In my mind the only way is down if I left. My plan is to keep learning, gaining editorial experience and reporting on my favourite sports.'
Do you have a great story that you would like to share with us? Please email the Alumni Team